Forbid 4F Miticide 8 oz Bottle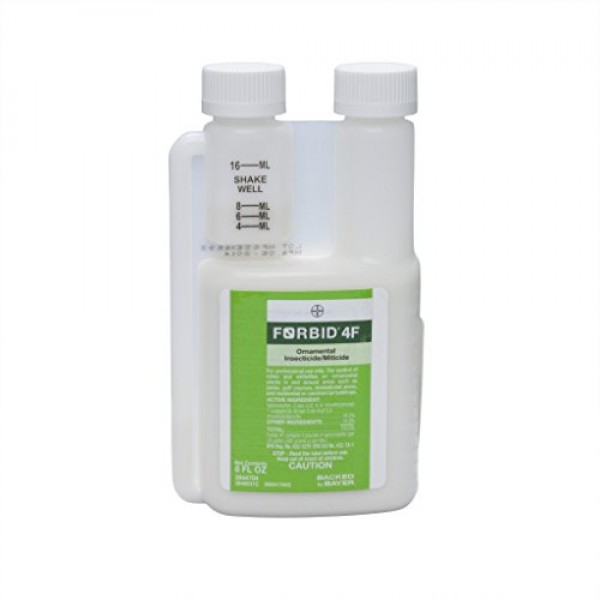 Forbid 4F Miticide 8 oz Bottle
Excellent miticide for quick knockdown of the adult spider mites
Provides long residual by controlling eggs and other life stages of the mites.
Has translaminar activity on the leaf surface to control insects on both sides of the leaf.
Controls whiteflies at all life stages.
For control of mites and whiteflies on ornamental plants in and around areas such as parks, golf courses, recreational areas, and residential or commercial buildings.