flic-flac 200pcs 4 x 4 inches 10cmx10cm Cotton Craft Fabric Bund...
flic-flac 200pcs 4 x 4 inches (10cmx10cm) Cotton Craft Fabric Bundle Squares Patchwork Lint DIY Sewing Scrapbooking Quilting Dot Pattern Artcraft
The kind of Craft Fabric is wonderful for all levels of crafters, from beginner to advanced crafters.
The kind of fabric offers great durability for ease of manipulation, cutting and gluing without unraveling or creasing.
Perfect for cutting into shapes, making costumes, decorations, bulletin board backdrops and almost anything you can think of!
Easy to iron and safe for kids, this product can be used for all their crafty school projects!
Create your own jewellery, hats, bags, purses, puppets etc.
Decorate books, cards, frames and more!
Size: 4 x 4 inches (10cm*10cm ) each sheet ; 200 sheets per pack, 50 different patterns
Material:100% cotton ; soft and strong
Machine Cut ; the bundle of pre-cut squares are nice to sew.
Nice assortment of differently printed,Lots of different patterns suitable for quilts,cushion covers, small purses,toys,coin bags,table cloth,really an endless list of possibilities .Wonderful design,color and texture. Polka dots, stripes, gingham, prints, flowers.
Perfect for cutting into shapes, making costumes, decorations, bulletin board backdrops and school projects; easy to iron and safe for kids., item good for many craft projects and sewing diy craft
Voted: 397
Brand: flic-flac
Product Code:

WJCR-FB-HB1010-200P

Availability:

In Stock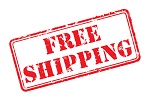 FREE SHIPPING FOR ALL
Absolutely Free Domestic Shipping
No Membership Required