Feit 15w EcoBulb Dimmable R30 ESL15BR30/DIM - Pack of 2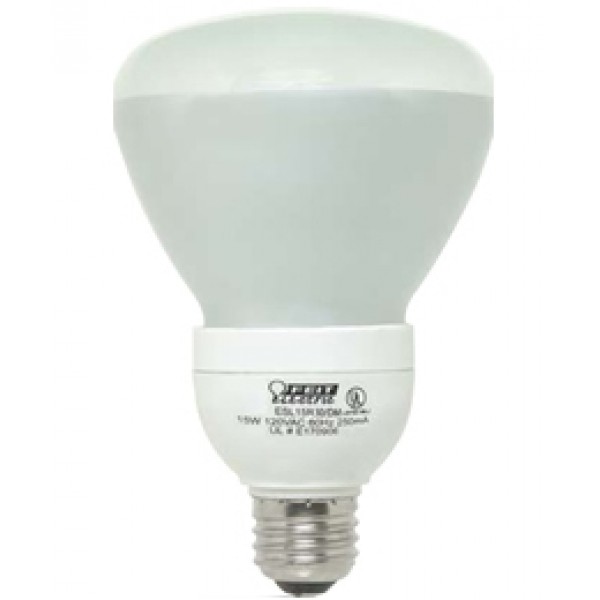 This dimmable 15 watt flood will produce 750 lumens of light, which is similar to the amount light produced by a 65 watt incandescent light bulb. With a rated life of 8,000 hours and relatively low purchase price it is a very cost effective bulb.
Light Output: 720 Lumens
Dimensions: Width 3.698", Length 5.58"
Color Temperature: 2,700 degrees Kelvin
Color Rendering: 80 CRI
Rated Lifetime: 6,000 hours
Minimum Start Temperature: -27 degrees F.
Electrical Specifications: 120 volts AC, 60 Hz, 15w
Manufacturer Warranty: 1 Year (commercial use), 2 years (residential use)
Origin: China
Note: This compact fluorescent light may have reduced rated life in enclosed fixtures, or in poorly ventilated fixtures. It should not be used outdoors where it would be exposed to the elements. Use only with photocells, motion detectors, and electronic timers that are suitable for use with compact fluorescent light bulbs. This lamp contains mercury. Please recycle at the end of its life.
Item No EFI-1160.078