Dynatrap Insect Trap - 1/2 Acre Optional Wall Mount - Black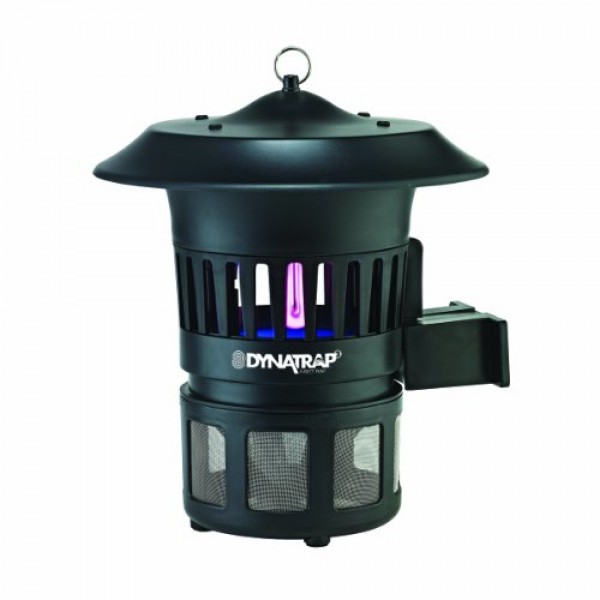 This Dynatrap Insect Trap gives you multiple installation options. Hang it from the included chain, or mount it to a wall or post for a lantern like appearance. This insect trap is engineered for 3-way protection against mosquitoes and other flying insects. First, a UV fluorescent bulb generates a warm light, attracting insects. Then a second lure, an exclusive Ti02 titanium dioxide-coated surface, produces CO2 that's irresistible to mosquitoes. Third, a powerful yet whisper-quiet vacuum fan sucks insects into the retaining cage where they dehydrate and die.
Includes 7-watt uv light bulb (approximately 3,000 hours), cleaning brush, metal chain for hanging, optional wall-mount bracket (hardware included), 10 ft. cord (115 vac)
Protects up to 1/2 Acre
Durable all-weather construction.
Pesticide and odor free.
Whisper quiet operation. No zapping or buzzing. No expensive attractant or propane required.