Dr. Michelle Copeland AHA Skin Smoothing Cream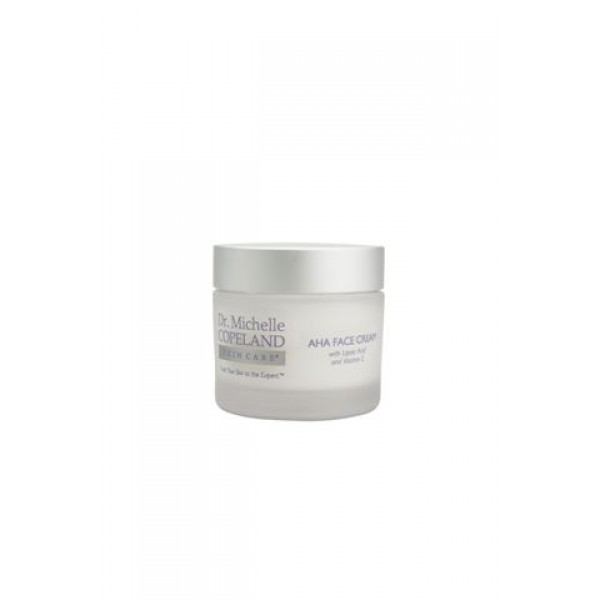 This luxurious cream contains AHA (alpha hydroxy acid) and is recommended for daily use before moisturizer. Start with this concentration if you have not used an AHA product.

Directions for use: Apply to the face, neck, forehead and other areas once or twice daily. Gently smooth in the cream until it disappears. For best results, use in combination with other Dr. Michelle Copeland Skin Care® products.
About Dr. Michelle Copeland: Dr. Michelle Copeland is a cosmetic, plastic and reconstructive surgeon, internationally recognized for her pioneering techniques in facial rejuvenation and author of the book, Change Your Looks, Change Your Life [Harper Collins, 2003]. She is the first woman plastic surgeon in the United States to have combined doctorate degrees from Harvard. She is a member of the teaching faculty at a major medical center and has a successful New York plastic surgery practice. Dr. Copeland is dedicated to using her training and experience as a biochemist and physician to provide skin care solutions that help us look younger, feel healthier and live better.
Item No LZ068