DERMAL Collagen Essence Full Face Facial Mask Sheet, 16 Combo Pack B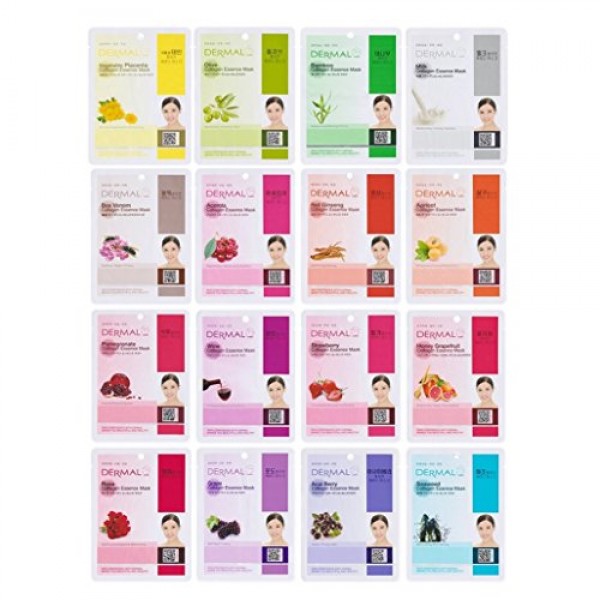 DERMAL Collagen Essence Full Face Facial Mask Sheet, 16 Combo Pack B
Dermal Collagen Essence Mask is a new essence mask which specially formulates cosmetics to penetrate highly concentrated active ingredients into the skin while keeping air out of the skin completely thus, it makes your tired skin moistened, elastic, clear and relieves your skin from stress. Please use 3~4 times per week.
Dermal Korea collagen essence full face facial mask sheet 16 combo pack
16 different types of facial mask will help your skin more healthy, clear and elastic (as pictured)
Contains vitamin E and collagen which keeps your tired skin lively and healthy.
Good quality felt soaked with various minerals and ingredients is used for effective absorption
The date shown on the package is NOT the expiration date. It's the manufactured date.