Coast MR16 Spot Leflector LL8014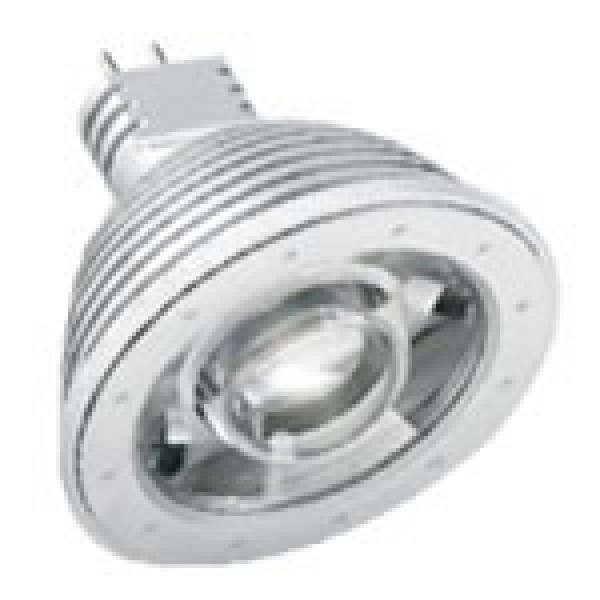 This wide spot reflector is a suitable replacement for 5 to 10 watt MR16 12 volt bulbs. MR16s are commonly found in track lighting, retail displays and decorative home lighting.
It uses an energy efficient Luxeon LED to produce a crisp, white, light, that draws less than 2 watts of electricity. The beam angle is a moderate 22 degrees. With a rated life of 50,000 hours it will last far longer than a standard MR16 halogen bulb.
Electrical Specifications: 6 to 24 volts AC, 1.8 watts
Light Output: 29.6 lumens
Base: GU5.3
Rated Life: 50,000 hours
Color Temperature: >5,500 degrees Kelvin
Minimum Start Temperature: 25 degrees Fahrenheit
Maximum Operating Temperature: 90 degrees Fahrenheit
Note: Some electronic transformers used to drive MR16 lamps may not be compatible with LED MR16s because the minimum load rating of the tranformer can be higher than the energy consumption of the LED. Symptoms of incompatibility include no light output, flickering, or random shutdown. The transformer output requirements should be 10 to 13 Volts at 40-60 Hertz, with a minimum load rating equal to or lower than the power consumption of the LED MR16 to be installed. Also, this LED lamp is not designed for use in conjunction with a dimmer. This lamp is not suitable for use on dimming circuits.
Item No EFI-1200.018