Biozone PR30 Air Purifier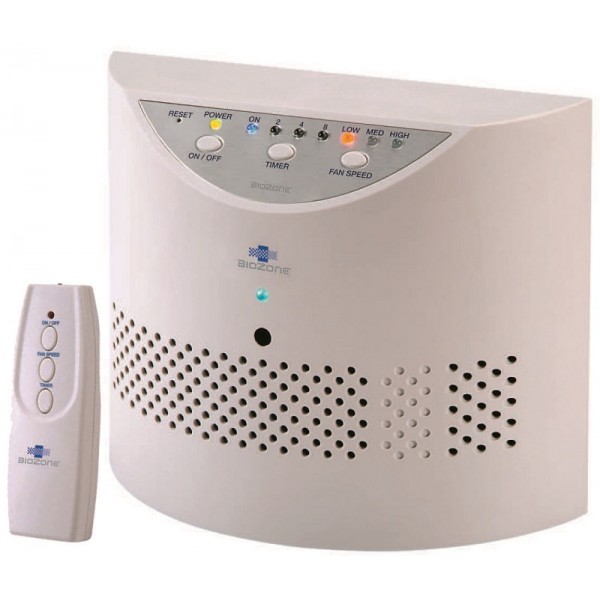 Biozone PR30 Air Purifier
BioZone technologies do not merely mask odors with chemicals or perfumes, they actually destroy the substances that cause the odors.
Kills Smoke, Odors, Viruses and Germs Fast in up to 3000 Square Feet!
No filters to replace or wash
Extremely effective virus, odor and smoke killer
Destroys pet odor
Destroys viruses, germs and mold on contact
Portable and Energy Efficient
One small machine cleans the whole house!
Photo Catalytic Oxidation (PCO) process destroys VOC's on special surface
Biozone PR30, the New and Improved
With added features such as programmability, a remote control and a lamp life monitor, the new and improved Biozone Air Purifiers are the way to go! Biozone PR30 takes lamp #10-08100, (click here to view the correct lamp replacement).
Technical Specifications:
Unit Weight: 6 lb.
Dimensions: 10"(W) x 10.5"(H) x 4"
Coverage Area: 3000 square feet
Operation power cost: $1 - $3 a month
Power: 120 V/60 Hz
Power Source: 12-V DC with accompanying adapter
Low-maintenance Unit: no filter to change, replace lamp once a year
Remote or front panel control for adjusting to pollutant levels and available space
Purifying Method: photoplasma, UV, ions, and ozone Biozone Technology
SKU: BZPR30