Biozone 8 10% UV Lamp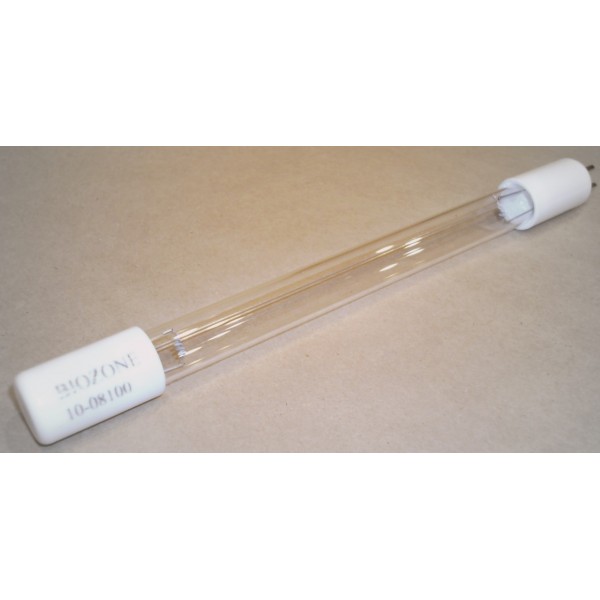 Biozone 8" 10% UV Lamp - Fits the following Current and Discontinued Purifiers:
Replace Your Lamp Yearly!
It is highly recommended that you replace the UV Lamp in your Biozone PR Air Purifier once every year in order to maintain highest efficiency.
How to Replace your UV Lamp:
Turn off the Air Purifier and unplug the unit from the electrical outlet.
On the back of the air purifier, push down on the two small latches at the top of the back panel. The panel will open downwards. The UV Lamp is mounted on this panel. (Older units do not have latches, you must unscrew all the screws on the back of the panel to access the lamp).
Gently lift the old lamp out of the lamp clamps that hold the lamp in place.
Locate the white lamp socket and pull the lamp socket off of the end of the UV Lamp.
Be careful not to touch the glass of the new UV Lamp, and replace the new lamp in the reverse fashion that you removed the old one.
Close the back panel, plug the air purifier back into an electrical outlet and turn on the unit. Check for a blue glow from the UV lamp viewing from the front of the air purifier. **If there is no glow, than you probably need to replace the adaptor/powercord.**
If you have any problems replacing the UV Lamp in your Biozone Air Purifier, please contact us for assistance.
Item No 10-08010