Chill Pack Diabetic Organizer Cooler Bag-for Insulin, Testing Supp...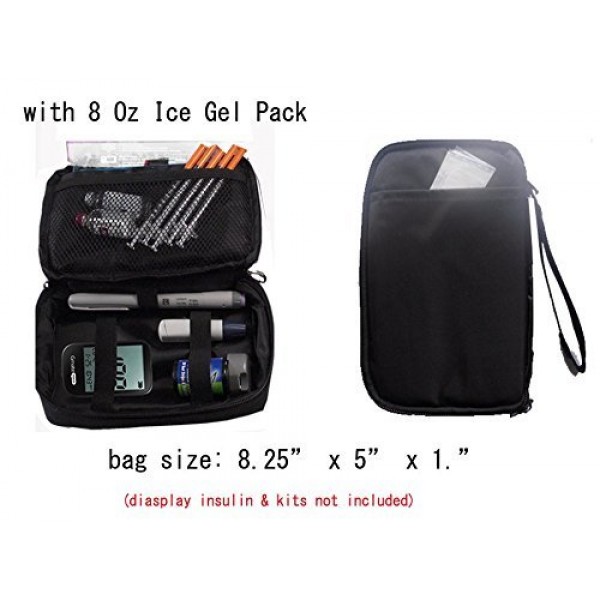 It's roomy, can fit all of testing supplies. have an odd-shaped, rather squat lancing device, and the elastic in the base holds it nicely. the sturdy construction. Bag Size:8" x 5" x 1.75" Material: Polyester Ice Pack Contents:Non Toxic Gel (Made in USA) Keep your insulin, medicines and other products . Simply freeze and use, simply put the ice mat in a quart pouch until through security, then unfold for complete cooling coverage.Ice Mat is made in USA and product is assembled in USA. Ice Pack gel is non Toxic , keeping all chemicals away from your foods or medicine.
Thick Insulated cooler bag-For Insulin Pen, Syringes & Supplies kits organizer
Bag size: Bag Size:8.25" x5. "x1.5",: 4" x 6 " Ice Gel Pack Included,Supply kits are not include
Cooler Bag Keep Insulin cool when you outing , traveling, working or sporting.
Cooling,Cold, Organizer, Individual, Portable, Stylish, insulin, Diabetes testing paper & kits, Meter
Long Lasting ,Keep cool last 3-4 hours or more.