Bump It Up: Transform Your Pregnancy into the Ultimate Style State...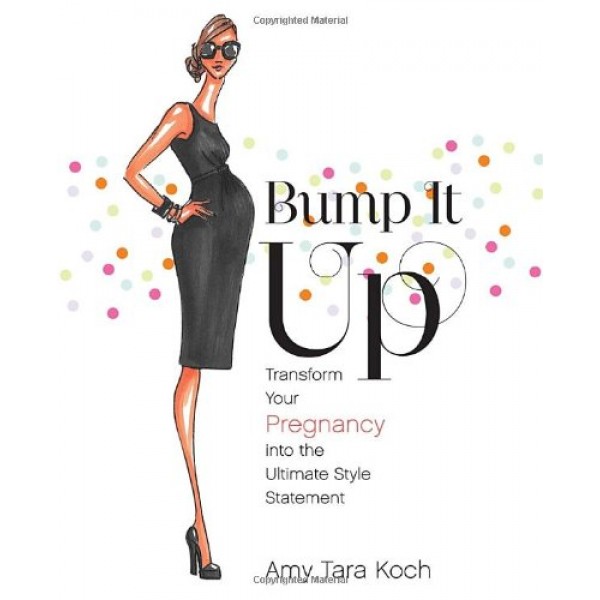 The key to pregnancy chic? Creativity. Effort. And a commitment to pushing the sartorial envelope even when you'd rather crawl back under the sheets with a box of doughnuts. But don't let "thigh" anxiety drive you to sneakers and plus-size velour tracksuits. It's time to turn nine months of potential frump into mega maternity moxie.
In this witty and accessible pregnancy primer to all four trimesters, career fashionista and mother of two Amy Tara Koch offers easy ways for moms-to-be to pop out of the preggo pits and pull together dozens of jaw-dropping maternity ensembles—without breaking the bank. This timeless style manifesto features sketches from today's most popular fashion designers, including Nicole Miller, Diane von Furstenberg, Donna Karan, and Isaac Mizrahi, as well as tips and tricks from Koch and her "A-list"—a roster of fashion editors, beauty gurus, and celebrity stylists. Packed full of clever quizzes, skin care secrets, and a handy glossary of terms that every pregnant woman needs to know,
Bump It Up
will have you putting on the glitz throughout your pregnancy and beyond.
Used Book in Good Condition