BMLS Conductive Fabric Sleeve, XXL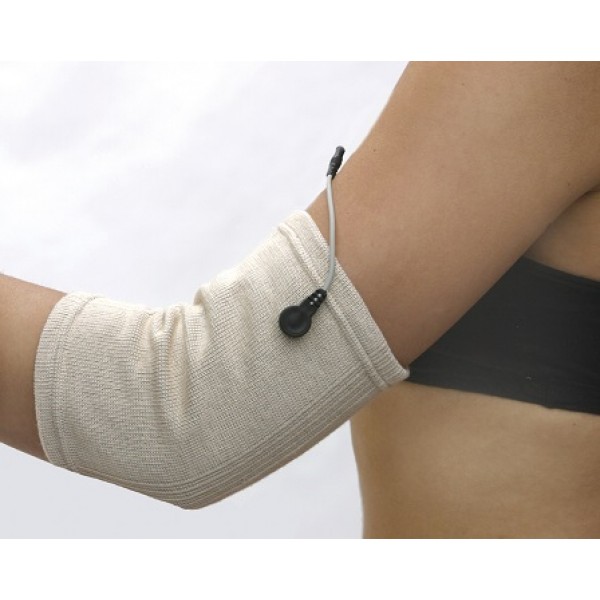 These conductive garments are woven with silver thread and provide even stimulation to the entire covered area!
This is a great alternative to traditional adhesive electrodes when used in conjunction with an electro-stimulation device and Conductive Electrolyte Spray.
Covers Hard to Reach Areas
Great for Patients with Skin Conditions
Stimulates beneath a Cast
Covers Large Areas or Multiple Sites
Reusable
Hand Washable
Perfect for patients suffering from Arthritis, Neuropathy, Carpel Tunnel, Tennis Elbow, ACL injuries, Low Back Pain and many more conditions!