Biosig Instruments Insta-Pulse Wall Model 201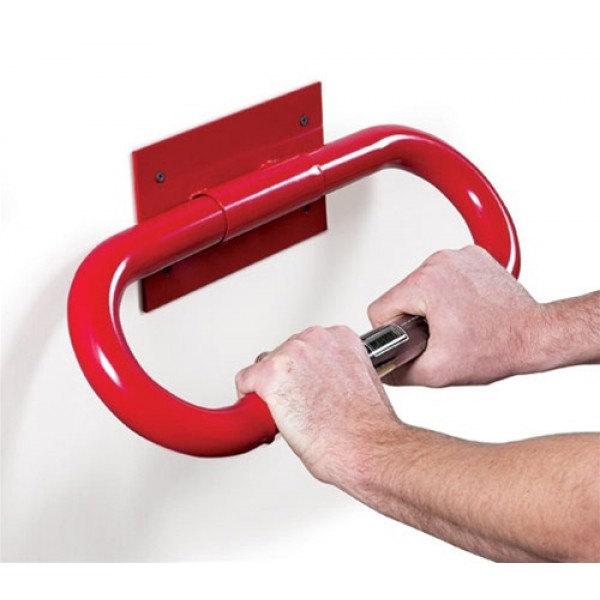 Easy Access for Pulse Rate!
Ideal for Physical Education classes, gyms and large groups, the wall-mounted 11" Insta-Pulse will monitor pulse rate quickly and efficiently. Easy to access, sanitary to use.
Simply grasp the metal contacts with two hands and your pulse is quickly and accurately displayed - no sweaty and uncomfortable chest straps to wear! Set includes one 11" Insta-Pulse monitor and one wall mounted holder. Ships from Canada. Please allow 7 - 10 working days to deliver.
The InstaPulse® is water and shock resistant, with a durable polycarbonate plastic shell. It operates on a standard 9-volt battery.
The floor and wall models of InstaPulse® are the most widely known and preferred heart rate monitoring instruments used by clubs, schools and fitness institutions around the world. Their patented and rugged design are made to withstand heavy traffic in the fitness club environment. These InstaPulse® models have been used by astronauts for fitness training.
InstaPulse® OEM heart rate monitors are highly regarded in the fitness industry using InstaPulse® patented technology. We offer heart rate modules for fitness and electronic equipment manufacturing. The miniature models are made by surface mount, hybrid and custom microchip technology.
Features:
* 9V Battery Powered (Included)
* Large LCD Readout
* 11" Insta-Pulse with Wall Mount
* Accurate to within 1 beat per minute
* Manufacturer's 1 year warranty
* Coolness Factor = 10!
Item No Ip201