Bioderma Sensibio H2O Biodegradable Facial Cleansing and Makeup Re...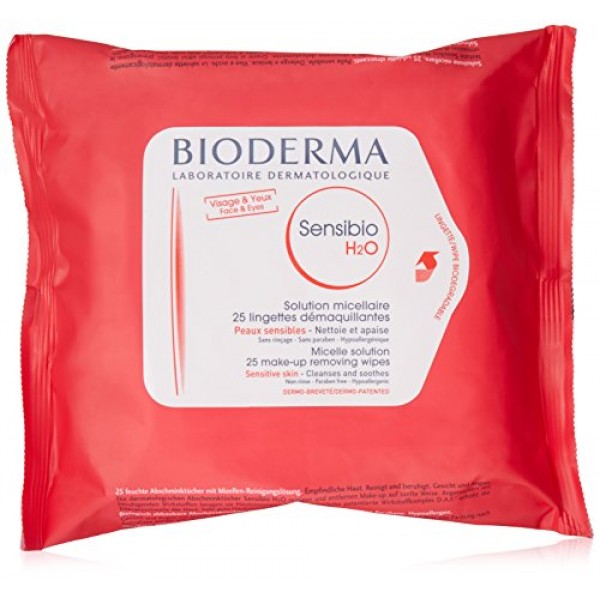 The dermatological wipes sensibio h2o are enriched with an active micellar solution perfectly compatible with the skin: its fatty acid esters, the constituent elements of micelles, are similar to the phospholipids of the skin cell membranes
and naturally help rebuild the skin's hydrolipidic film. Thus, sensibio h2o dermatological wipes guarantee a perfect cleansing and/or make-up removal for sensitive skin and eyes and an excellent tolerance and comfort. Enhanced with soothing ingredients, allantoïne, sensibio h2o dermatological wipes prevent the skin from feeling the irritation often caused by cleansing.
Cleanses and removes make-up from the face and eyes
Soothes and clears up irritated skin
Produces a feeling of instant freshness
No-rinse