Bald Spot Treatment | Scalp Spot Cream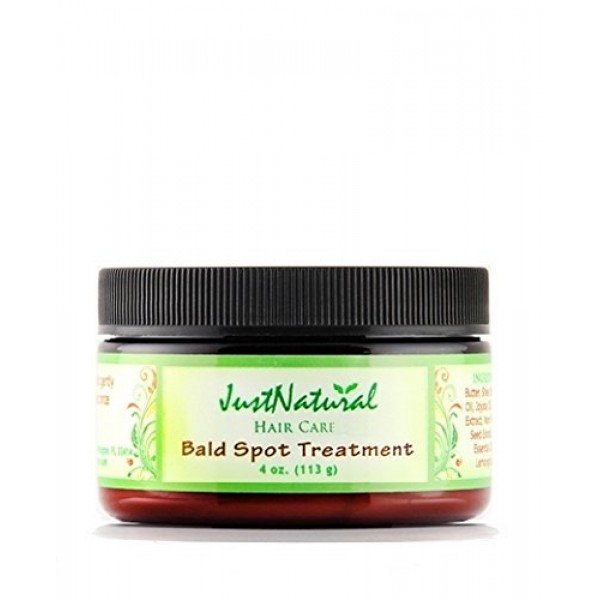 Bald Spot Treatment | Scalp Spot Cream
"Helps make your hair look and feel its best!"
The cream targets your bald spots with rich nutrients.
Bald spots can result from harsh chemicals, hair styling methods, allergic reactions, hair color, relaxers, medications, stress or health and diet conditions.
Often hair follicles go dormant to try to recover from the damage, meaning bald spots may not be permanent. If no further damage occurs and you begin to nurture your follicles, they may be able to recover and allow healthy hair to fill in.
Our bald spot treatment cream feeds follicles and helps remove obstacles that impede hair from being its healthiest.
Think of it as a hair loss vitamin formula using herbal extracts.
Gentle formula; may be used daily. Vitamin E enriched.- -Sulfate Free - Color Safe - Silicone Free - No Parabens - Chloride Free - Handmade fresh in the USA

• TARGETS: Bald spots with rich natural nutrients
• NON MEDICATED FORMULA: Tucuma Butter, Chia Seed, Foraha, Karanja, Rose Hip, Extracts of Plantain, Olive Leaf, and Nettle Root
• CUSTOMERS SAY: I gave it sometime and I am impressed! | Simple to use and a little bit is all you need, worked for me!
• SAY YES: to this hair and scalp vitamin formula with herbal extracts and goodness
• NOTHING: to lose. If you do not like it, let us know and we will help make things right