B. Kamins Vegetable Cleanser, 6 Ounce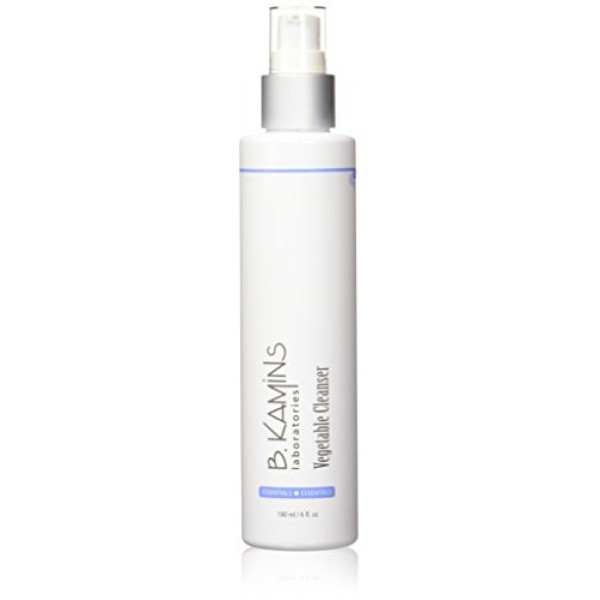 A vegetable-based cleanser and makeup remover that dissolves and removes impurities from the face and delicate eye area. Clarifying, soothing and moisturizing ingredients help improve skin's smoothness and elasticity. Oil-, fragrance- and color-free, this gentle formula is ideal for cleansing sensitive skin types, especially post-microdermabrasion and laser-treated skin.
Oil-, fragance- and color-free. Clarifies and helps improve skin elasticity and smoothness. Helps bind water (moisture) to the skin for increased hydration. May also be used for shaving.
An all-purpose triple-action product that dissolves dirt, face and eye makeup with a gentle corn-derived skin cleanser.
Will minimize irritation of the most sensitive skin.
Mild enough for problem skin conditions such as hypersensitivity, acne, eczema and psoriasis.
Ideal for post-microdermabrasion or laser treated skin.