Anthony Glycolic Exfoliating and Resurfacing Wipes, 30 Wipes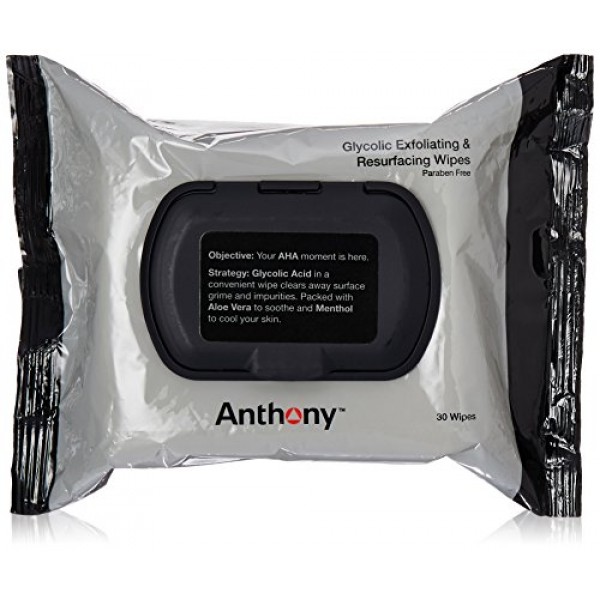 Save your face. These alcohol-free, glycolic/AHA wipes deliver maximum impact - swipes away dirt and grime, gently exfoliates to remove dead skin cells, minimizes pores, evens skin tone and leaves skin feeling hydrated and smooth. Uniquely textured wipes resurface and smooth skin in one step. Comes in an easy-to-open pouch to use at home or on the go.
Exfoliates to slough off dead skin cells and increases skin cell renewal to promote healthy-looking skin.
Convenient wipes clear away surface grime and impurities
Packed with Aloe Vera to soothe and menthol to cool your skin
Glycolic Acid in a convenient wipe clears away surface grime and impurities.