Amara Organics Aloe Vera Gel from Organic Cold Pressed Aloe, 8 fl....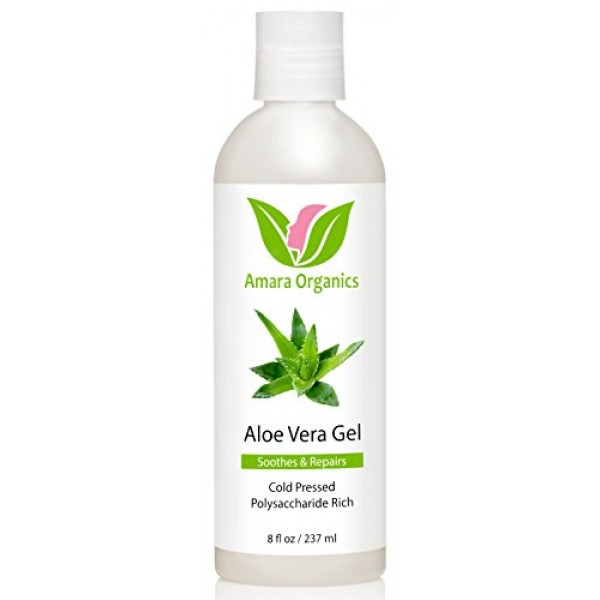 Amara Organics Aloe Vera Gel from Organic Cold Pressed Aloe, 8 fl. oz.
Often referred to as nature's miracle plant, Aloe Vera has been used for thousands of years to hydrate skin. Aloe Vera has a wide variety of uses:
- Moisturizes dry, itchy, or sunburned skin.
- Use as hair styling gel or leave in conditioner for stronger, shinier hair.
- Use as a moisturizer on its own or mix with oils to make your own custom formula.
- Use as aftershave or post waxing treatment.
- Great for your pets too! Use on itchy patches or bald spots for dogs and cats.
100% Natural: Our Aloe Vera isn't loaded with chemicals, and you can feel the difference! Contains no added color, fragrance, or alcohol. It's as close as it gets to breaking open the actual Aloe leaf straight from the plant!
The thinner consistency goes on smoothly, spreads easily, and absorbs quickly, leaving skin feeling silky and smooth.
Contains 99.75% pure, cold-pressed Aloe Vera made from organic plants grown in the USA. The remaining 0.25% are natural preservatives required to keep the product safe.
Manufacturer's 100% Hassle-Free Guarantee: If you're not happy for any reason, simply contact us and we'll give you a full refund, no questions asked and no need to return the bottle.
Order Your Bottle Of Aloe Vera Gel Now to Enjoy the Benefits of Nature's Miracle Plant!
100% natural, 99.75% organic Aloe Vera Gel; no added color, fragrance, or alcohol
Moisturizing for skin, hair, and cuticles. Great for sunburn and razor burn
Use as after shave, hair gel, or leave in conditioner; also great for pets
Thin gel absorbs quickly with no sticky residue, leaving skin silky and smooth
Manufacturer's Guarantee: 100% money back guarantee, no questions asked, and no returns necessary