Altas Strength Smith Machine with Lever Arms Pulley Ratio 2:1 Squa...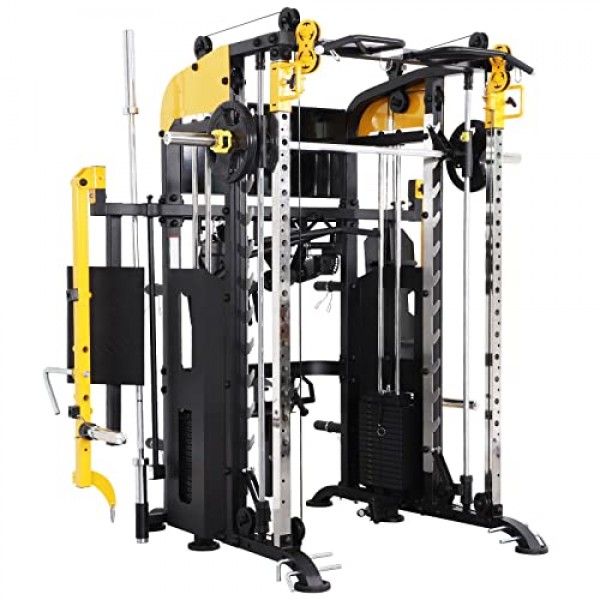 Altas Strength Smith Machine with Lever Arms Pulley Ratio 2:1 Squat Rack Pull Up Bar Upper Body Strength Training Leg Developer Light Commercial Home Gym Strength Training 3061B
All-In-One Smith Machine: This all-in-one workout station features an innovative structure that combines arm and leg stations for comprehensive workouts, reducing the need to switch among gym equipment.
Durable Construction: The equipment is made with a heavy-duty steel frame reinforced with a durable powder-coated finish and utilizes sturdy aircraft cable with a tensile strength of 2,000lb for long-lasting intensive use.
Olympic Free-Weight Rack: The machine includes 6 weight plate pegs built into the frame for easy accessibility, allowing users to engage in intense weightlifting or strength training at home.
Wide Range of Exercises: The machine is perfect for a variety of functions and exercises such as Smith Deep Squat, Smith Deadlift, Free Weight Exercise, Incline Chest Press, and even more. It also comes with additional attachments such as a long lat pull bar, adjustable butterfly handle, and a leg press attachment.
Convenient Accessories: The machine comes with a pair of long and short safety bars, add weight attachment, long and steel handles, dip attachment, and a sit-up cushion to enhance user experience and convenience.