AlcoMate Premium AL7000 Professional Breathalyzer with PRISM Techn...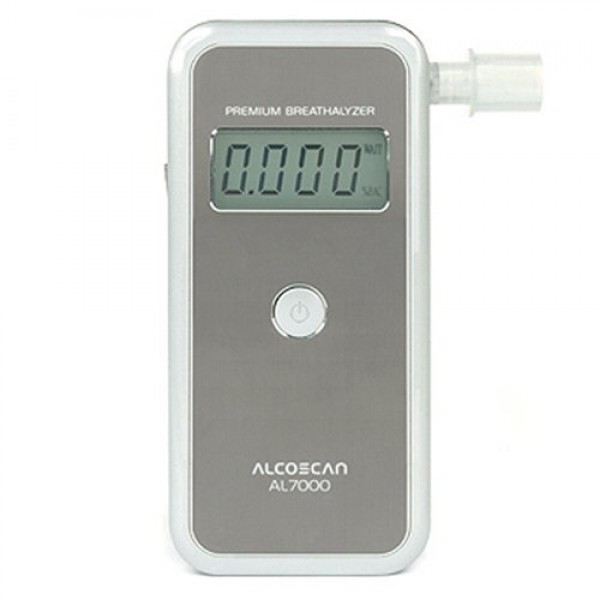 AlcoMate Premium AL7000 Professional Breathalyzer with PRISM Technology
The AlcoMate Premium Breathalyzer features one of the most important innovations in the breathalyzer industry - patented PRISM (Pre-calibrated Replaceable Intelligent Sensor Module) Technology. PRISM Technology provides cutting-edge alcohol sensing using the most rigorous standards of construction, durability and accuracy. Typical breathalyzers must be periodically re-calibrated by the manufacturer in order to maintain accurate readings. This is usually done by physically mailing your breathalyzer to a service center, resulting in wasted downtime. On top of that, the re-calibration procedure itself is unable to restore Day 1 accuracy, because the wear and residue buildup inside the sensor is not addressed. Instead of going through a tedious re-calibration process, PRISM Technology allows you to directly replace your old sensor module with a new one; replacement is quick and easy, and you avoid the pitfalls of mail-back re-calibration. When you decide to invest your hard-earned dollars in a breathalyzer, you can make sure your device is as accurate as Day 1 each time you install a new sensor module, only with PRISM Technology. AlcoMate breath alcohol testers are DOT approved for law enforcement accuracy, US Coast Guard cleared, and are the single-source brand for the US Navy.
DOT approved for Law Enforcement: Accuracy +/-0.01 at 0.10%BAC
US Coast Guard approved , Detection Range 0.000 - 0.400% BAC G/DL
Pre-calibrated replaceable sensor module technology
2nd generation re-enforced sensor modules
Easy-replace sensor panel