Acrylic Felt Sheet 9 X 12: 25 PCS, Red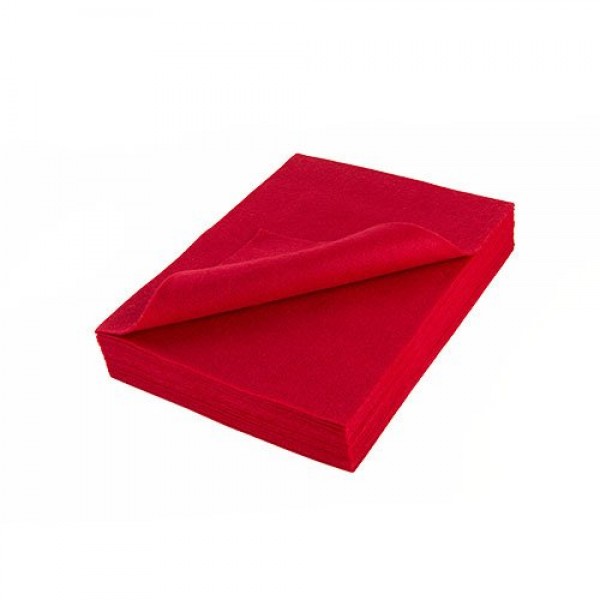 Acrylic Felt Sheet 9" X 12": 25 PCS, Red
Made for all types of crafters, The Felt Store's High Quality Acrylic Felt is the perfect material for cutting out shapes, creating backdrops, costumes, toy crafts, handmade gifts, and more. Our acrylic felt is made from synthetic fibers, available in more than 40 vibrant colors, with a higher durability than regular store-bought acrylic felt. Our Acrylic Felt is easy to cut, fold, and glue.
*Slight color variation may occur.
*Also available in single and 5 sheet packs.
100% Acrylic Craft Felt
25 sheets
9 inches (22.86 cm) x 12 inches (30.48 cm) x 1/16 of an inch (1.6 mm) thick
Flexible, hypoallergenic, washable, and safe to iron in low temperature
Slight color variation may occur