Abilitations Integrations Chew lery Chewable Jewelry - Necklace an...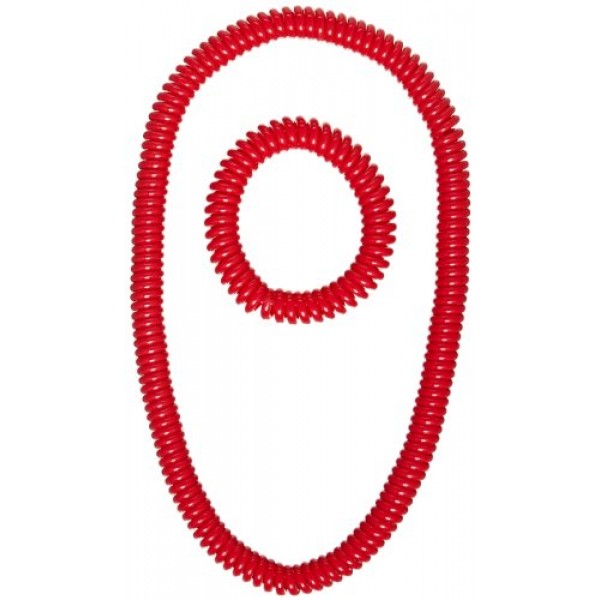 Abilitations Integrations Chew lery Chewable Jewelry - Necklace and Bracelet Set - Red
Abilitations "Chew"lery Chewable Jewelry helps prevent children from chewing on their clothes, while letting them work through their chewing tendencies. Chewlery promotes oral-motor stimulating activities, while leaving clothing, fingernails, or pencils intact. The stretchy material may also help with motor stimulation and fidgeting. This Necklace and Bracelet set includes a 6-1/4" (16cm) red necklace and a 2-1/4" (6cm) red bracelet made of non-toxic plastic. Use of this product should be supervised by an adult at all times.
Special needs products are designed to improve sensory processing, positioning and mobility, fine and gross motor skills, and language and communication skills for students with learning challenges. Sensory processing products and exercises can help the nervous system receive messages from the senses and turn them into appropriate motor and behavioral responses.
School Specialty manufactures and distributes instructional materials and supplies under dozens of brands, among them Abilitations, Think Math, Delta Education, Frey Scientific, Childcraft, School Smart, and Speech Bin. The company, founded in 1959, is headquartered in Greenville, WI.
Helps prevent chewing of clothing and fingernails
Chewing helps provide oral stimulation and calming
Stretchy material may help with motor stimulation and fidgeting
Made of non-toxic plastic for safety
Set of 2