Abilitations Ergo Chair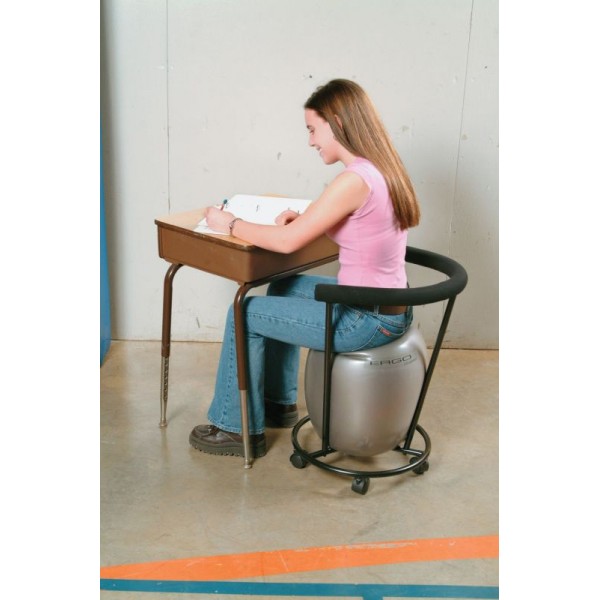 THE ERGO CHAIR
Designed by Physical Therapists

The ErgoChair promotes proper posture and strengthens abdominal muscles, back muscles and overall core stability. Overall core stability helps to align and strengthen the upper body, allowing fine motor muscles to work more effectively and make things like writing easier. The ErgoChair also provides sensory input and facilitates movement while sitting, ideal for those with ADD, Down Syndrome and Autism.

SPECS:
Lightweight
Measures 27" H (68cm).
Additional Information
Item # 021849
SHORT NAME CHAIR THE ERGOCHAIR
BRAND NAME SCHOOL SPECIALTY
NIGP CODE 78500000
SHIP METHOD Parcel
SELLING UOM EACH
UNSPSC 6000000000
CATALOG NUMBERS 9021849228; 9021849167; 9021849169; 9021849173; 9021849183; 021849030; 9021849164; 021849164; 021849169; 021849167; 9021849825; 021849173; 021849177; 021849; 9021849; 9021849977; 9021849177; 021849183; 9021849030
Item No 021849