Algenist Genius Liquid Collagen, 1 oz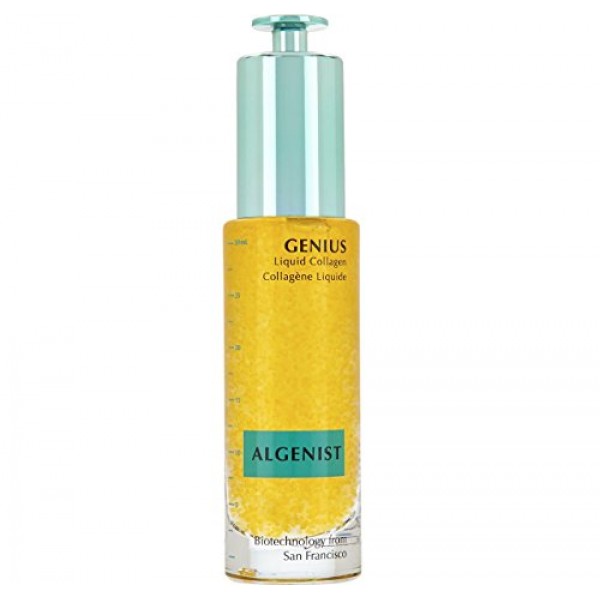 Algenist Genius Liquid Collagen, 1 oz
GENIUS Liquid Collagen is a breakthrough collagen-based formulation readily available for youthful vitality. The unique vegan formula of plant collagen and Microalgae Oil beads helps restore skin's bounce and resilience in just 10 days*. There are 13,000 beads of Microalgae Oil in each bottle, which is naturally sourced and sustainably produced, rich in Omega 3, 6 and 9, and a natural source of Vitamin E. Plant collagen is a new innovative technology created by binding together corn, soy and wheat protein fibers resulting in vegan amino acids that structurally mimic collagen that allows for a functional equivalent to animal-derived collagen.
Size: 30mL, 1 fl oz.
Vegan, plant-based collagen formulation with the highest concentration of active collagen.
Helps condition the skin to visibly improve resiliency and bounce.
13,000 beads of Microalgae Oil in every bottle hydrates, nourishes, and visibly restores skin's radiance.