4VOO Energizing Mask 50ml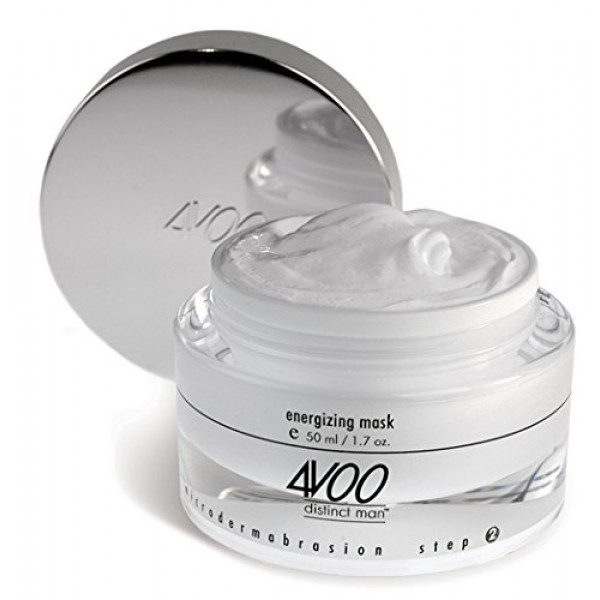 4VOO Energizing Face Mask is step 2 of a luxurious skin care treatment that replicates the exfoliation qualities of a microdermabrasion treatment. It is a luxurious men's skin care product that assists the natural renewal process, stimulating, purifying, and polishing the skin to provide immediate visible radiance and vitality. It cleanses, exfoliates, tones, moisturizes and nourishes the skin. 4VOO Energizing Mask contains alpha-hydroxy acids and beta-hydroxy acids, as well as 25 botanical extracts, essential oils, vitamins, minerals, and substances derived from natural sources. It makes looking good and feeling confident a sensuous experience! Specifically formulated for a distinct man who values his appearance.
Cleanses, tones, exfoliates.
Moisturizes and nourishes the skin.
Contains alpha-hydroxy and beta-hydroxy acids.
Infused with essential oils, minerals, and vitamins.
Is quick and easy to use.