Premium Extra Virgin Coconut Oil made from Organic Coconuts - 120 ...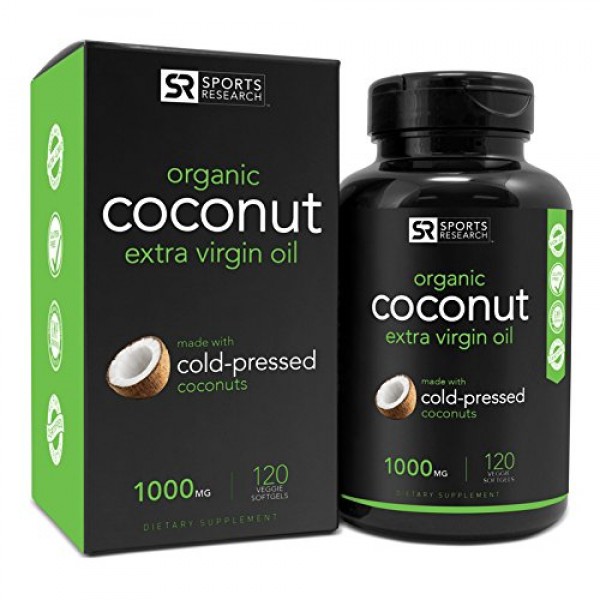 This Is The First Coconut Oil "Veggie" Liquid Softgel On The Market. Our Softgel Is 100% Vegetable Based And Our Coconut Oil Is Organic, Unrefined, Cold-Pressed, Solvent Free, 100% Pure Extra Virgin.
Coconut Oil Is a Natural Energy Source Because It Contains MCTs (Medium Chain) "Good Fats" The Body Uses To Produce Energy.
GMO & Gluten Free. Vegan Safe and Formulated Without Preservatives, Soy, Artificial Colorings Or Stearates
We Harvest Our Completely Organic Coconuts From The Rich Soil Of The Philippines Where The Oil Is Cold Pressed And Extracted From The Meat, Maximizing The Rich Aroma And Taste.
100% Guarantee Or Your Money Back! Manufactured And Packaged In a cGMP,NSF Certified Facility In The USA. Formulated By Sports Research Est. 1980.