Moisturizing Shampoo for Dry & Damaged Hair with Lavender & Jojoba...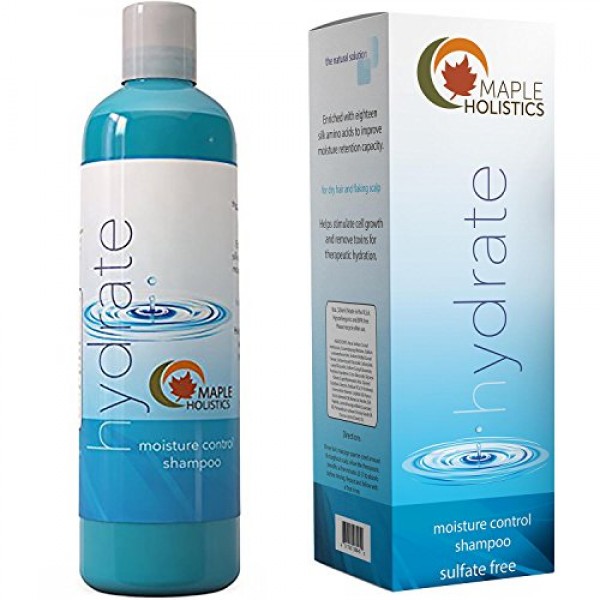 Why Hydrate? Best Treatment for Dry Hair and Scalp
Hydrate shampoo takes advantage of a synergistic formula rich in organic compounds to restore therapeutic hydration the scalp. By utilizing a select balance of organic oils, Hydrate works to focus on the solution instead of merely covering up the problem.
The Formula/Benefits:
Lavender: Softens blemishes resulting from dry scalp, prevents infections with antiseptic/analgesic properties and reduces scarring.
Carrot and Parsley Seed: Contains high levels of carotene content to rejuvenate and regenerate skin tissues. Also works to improve stimulation of cell growth, remove toxic build-up in the skin and improves the skin's complexion.
Jojoba and Argan Oils: These oils are two of the most valued carrier oils in the hair-care industry, which provide hair shine and scalp smoothness. These also moisturize and create volume while enriching and protecting hair color.
Botanical Keratin: Naturally derived botanical keratin plays an important role in restoring healthy hair. Frizzy and undesirable hair texture may stem from a lack of keratin, which this ingredient generously replenishes.
The Holistic Promise - 100 Percent Money-back Guarantee
Maple Holistics Hydrate moisture control shampoo uses the purest ingredients for oil treatment. Balancing sebum secretion levels, engagingly aromatic, and scalp smoothness replenishment are only some of the benefits this legendary dry hair and scalp treatment has to offer.
Softens blemishes resulting from dry scalp
No Sulfates! Combines natural oil treatment with a premium dry skin shampoo formula for maximum results. Paraben, Silicone and fragrance free.
Stimulates cell growth and removes toxins for therapeutic hydration
Made in USA with organic ingredients
Preventing infections with antiseptic/analgesic properties and reducing scarring