Metal Earth Auger/Ground Auger Drill Bit 24 Long 1.75 Wide Helix...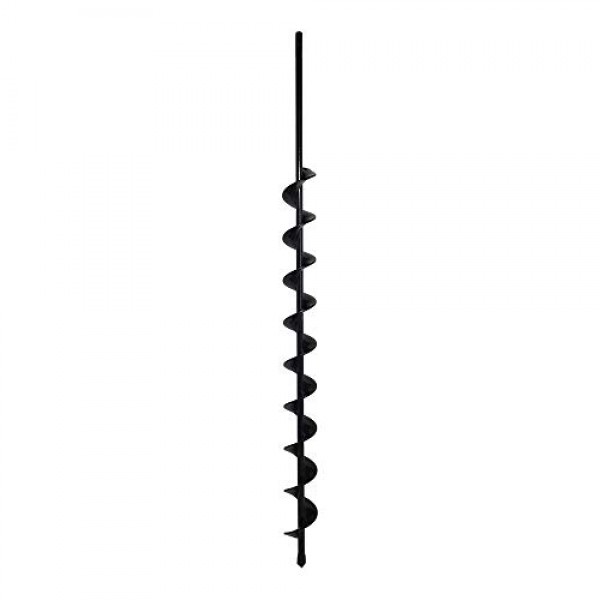 Metal Earth Auger/Ground Auger Drill Bit 24" Long 1.75" Wide Helix, 8 mm Diameter Non-Slip Hex Shank, Rust-Proof Rapid Planter, Bulb Plant Auger, Umbrella Post Hole Digger
MULTI-PURPOSE: The GrayBunny earth auger bit is ideal for digging holes in the ground to plant bulbs and tree saplings in your garden. Simplifies drilling tasks such as planting umbrellas or posts, termite bait stations, taking soil samples, boring plant holes or erecting fences. Also works great for mixing tasks like tilling soil, mixing seed with soil and fertilizer, and mixing batches of mortar mix or paint.
PREMIUM QUALITY: 24 inches (61 cm) long, 8 mm diameter hexagonal metal shank/shaft with 1.75 inch (4.5 cm) wide helix for maximum holding power. Heavy duty and long lasting even under the toughest conditions.
CONVENIENT: Designed to help you to easily dig to deeper depths. Built to penetrate the ground quickly and well-suited for tough soils. Digging becomes an easy task. Hexagonal shank / shaft offers a secure grip and doesn't "spin".
COMPATIBLE: Designed for use with the any standard electric or cordless drill with universal chuck / jaws. Delivers maximum power without any twisting and jerking.
GrayBunny offers premium products for your home and garden while exceeding highest industry standards and offering impeccable customer care. If you'd like your money at any time within 90 days of purchase, just ask. Click the "Add to cart" button on the above right to enhance your outdoor living space now!