FoxPrint GT 1 Beach Sand Toy Set, Models & Molds, Bucket, Shovels,...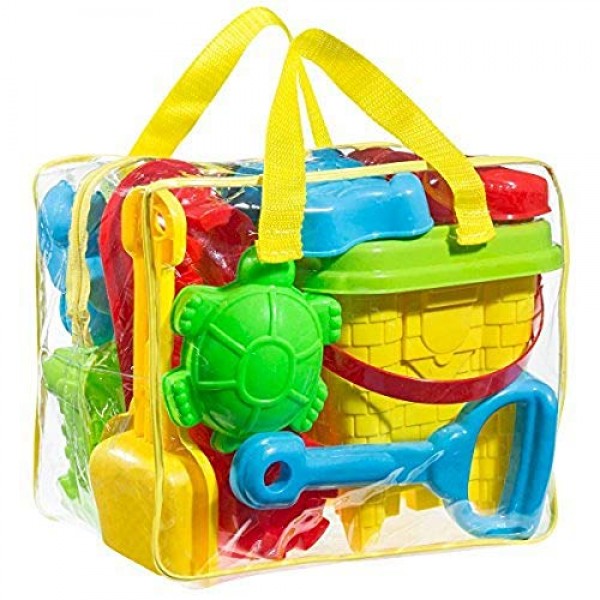 FoxPrint GT 1 Beach Sand Toy Set, Models & Molds, Bucket, Shovels, Rakes, Mesh Bag with Pull Strings for Easy Clean, & Reusable Zippered Bag. Will Keep Your Child Motivated for Hours, Colors May Vary
FoxPrint play set includes - this 16 piece sand beach toy set have multi-colored shapes and molds, alligator, crocodile, turtle, hand, bunny, dinosaur, 2 Castle molds walls, 2 round castles, 1 Castle bucket, sand sifter, watering can, rake and shovel!
Play and promotion - provides hours of imaginative play that promotes hand-eye coordination and critical thinking skills. Go toys bright and colorful easy to carry high-quality sand molding set will keep your child busy & motivated for hours, Its a way to make children imagination come true.
Considering a Gift - there is no better way to send your happy wishes for any given occasion The kids will love this great gift, every kid can make an ordinary day on the water or sand, extra-special with this bright and colorful beach toys set. So no body misses out on water fun no matter where it happens!
Quality check - During our research, We gave beach toys available in the market to kids and got first-hand experience of poor quality that offer no emotional connection. So we decided to make our own real, durable, clever designs. So here comes. We researched the best, light, high-quality, material.