60 Pieces Waterproof Sensor Covers for Freestyle Libre 1/2/3, Swea...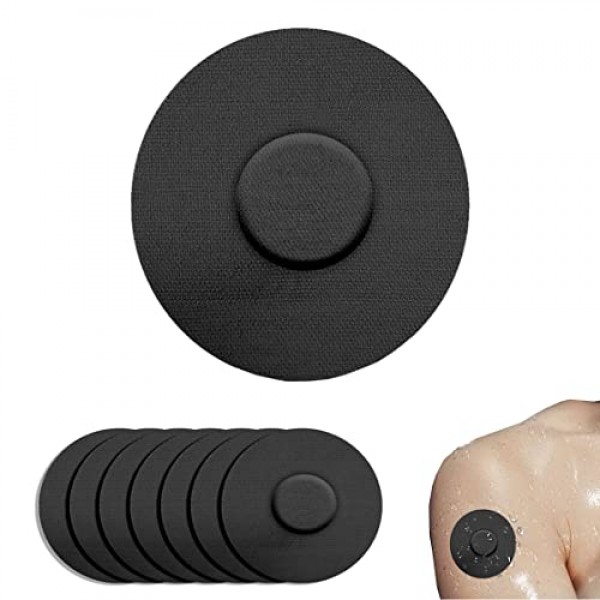 60 Pieces Waterproof Sensor Covers for Freestyle Libre 1/2/3, Sweatproof CGM Sensors Adhesive Patches,Pre-Cut Continuous Glucose Monitor Protection,No Glue in The Center of Tape
Comfortable Safe Materials-Made of natural cotton fabric.Light weight,latex-free,hypoallergenic,breathable,stretchable,safe and comfortable for your skin.In addition,practically pain-free removal and no adhesive residue on your skin.
Waterproof&Sweatproof-Fast drying,it is waterproof and sweatproof.Only simply apply our adhesive patches to your Freestyle Libre,you will have no worry on shower,running,fitness exercise,etc.This small things will make you stay active in all weather conditions and bring you a better life.
60 Piece of Strong Adhesive Patches-Comes with 60 pieces economy Pack.One piece of patch is long lasting use for more than 10 days and 10 times of shower.It is the best value for your money.
Easy To Use-This Adhesive Patches is suitable for the sensor of Freestyle Libre 1/2/3/Pro.No glue in the center,it will not stick onto your device and lead to any damage on your sensor.Only easily tear off the pre-cut backing paper and apply to your device,then it will firmly stay on your skin and provide continuous protection for your sensor.
100% Attentive Service-Bomister treat customer satisfaction and product quality as our priority. If you are not satisfied with our product within 30 days,please contact our customer service freely to correct it.We guarantee you a free return and full refund.