3x5 Seedling Starter Trays Set 24 count, with Seed Shaker Ca...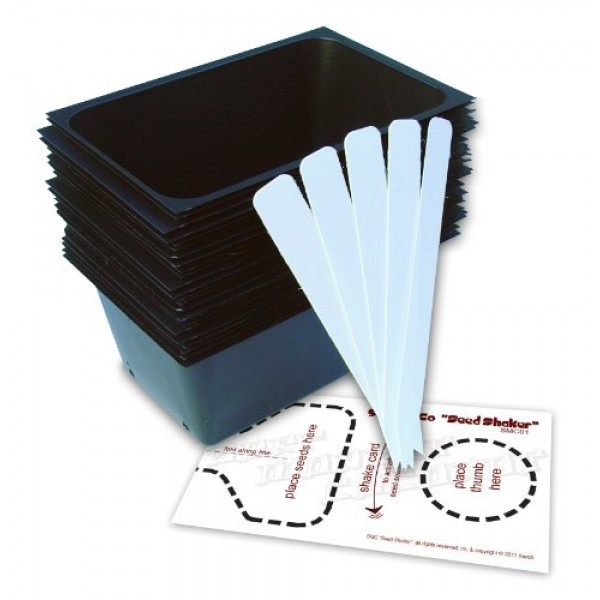 Grow like a 'pro' with true professional grade seedling starter trays. Preferred by commercial growers everywhere! Affordability priced for home gardeners and hobbyists; you too can have the tools-of-the-trade at the best cost! 24 tray set comes bundled with "Seed Shaker" Card (© Xero5) and five, (5" long), plastic plant labels so you can get started immediately! Flexible, durable soil trays allow for easy seedling removal.
24 trays, (will ship as 24, 1-celled 3"x5" trays). Equivalent to two 10x20 "flats".
Each cell measures 3.12"x 4.87" by 2.5" deep.
Ideal bed size to indoor germinate micro greens, wheat grass, lettuces and/or flowers.
Includes 'Seed Shaker' Card (© Xero5) and five plastic plant labels! (5" long). See pictures for details!
Drain holes at bottom of each tray.