3LBS Medium Water absorbing crystal,polymer, soil moist, Insect Water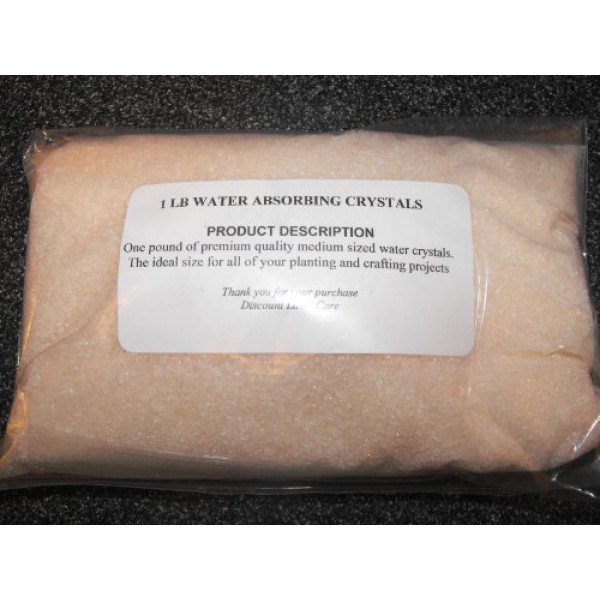 3LBS Medium Water absorbing crystal,polymer, soil moist, Insect Water
Non-toxic potassium based polyacrylamide crystals 1-2mm crystal size. Great for watering feeder insects, making cooling neck ties and gardening.
Water polymer crystals prevents drowning of feeder insects
Non-toxic so will not harm your insects or the pets which eat them
Mix in soil to increase water retention for plants
May be fortified with calcium infused liquid
Proudly made in the U.S.A.