26w GE R-40 Dimming Lamp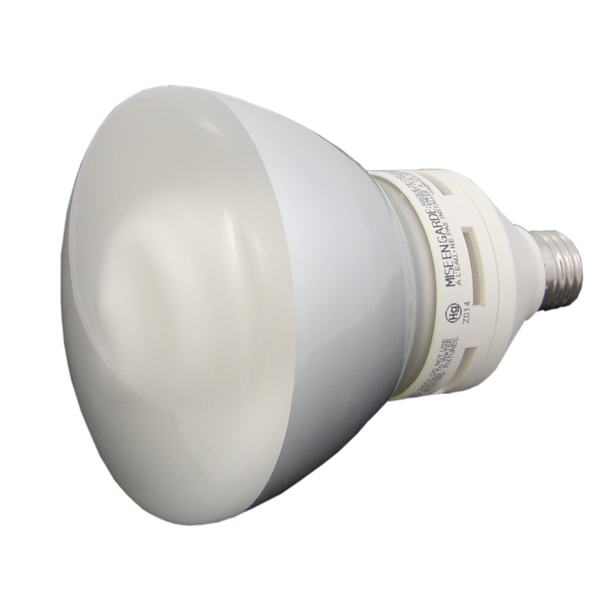 This dimmable indoor floodlight from General Electric may be used with most conventional incandescent wall switch dimmers. The bulb consumes just 26 watts of electricity, with the light output being roughly equivalent to that produced by a 90 watt incandescent light bulb.
Light Output: 1,300 lumens
Dimensions: Width 5.0 inches, Length 6.9 inches
Rated Lifetime: 6,000 hours
Color Temperature: 2,700 degrees Kelvin
Color Rendering: 82 CRI
Start Temperature: 5 degrees Fahrenheit (-15 degrees Celsius)
Power Requirements: 120 volts AC, 60 Hz
Manufacturer Warranty: 4 years
Note: This compact fluorescent light may have reduced rated life in enclosed fixtures, or in poorly ventilated fixtures. It should not be used outdoors where it would be exposed to the elements. Use only with dimmers, photocells, motion detectors, and electronic timers that are suitable for use with compact fluorescent light bulbs. This lamp contains mercury. Please recycle at the end of its life.
Item No EFI-1160.608