2 x First Response Pregnancy Testing Kits OLD STYLE 2 Test Pack ...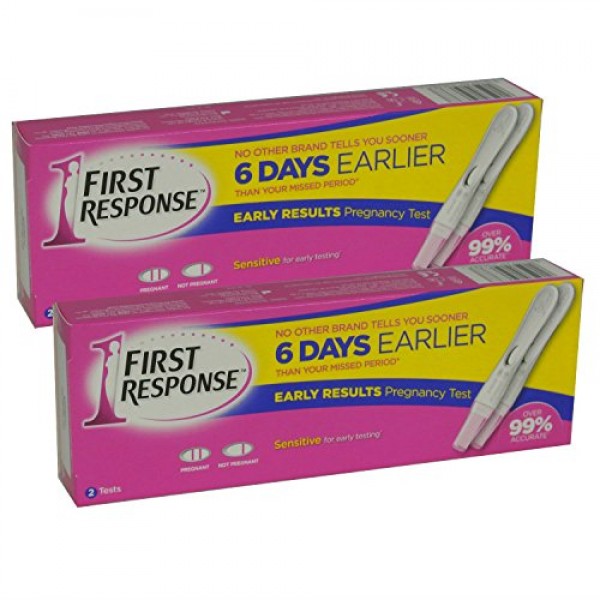 The version we send is the OLD version as the picture and NOT the curved handle version.
Results 5 days sooner (First Response can detect the pregnancy hormone 5 days sooner than the day of your missed period.) First to detect the pregnancy hormone (Versus digital-read tests). Over 99% accurate (99% Accurate at detecting typical pregnancy hormone levels. Note that hormone levels vary. See insert.) Easy to read with easy read result line. Now you no longer have to wait until you miss your period! In clinical testing, First Response detected the hormone levels in 69% of women 4 days before their expected period, in 83% of women 3 days before their expected period, in 93% of women 2 days before their expected period, and in 93% of women 1 day before ther expected period. For in-vitro diagnostic use.This Kit Contains: 2 x 2 - First Response Early Result Pregnancy Test Sticks and Instructions (in English and Spanish).
The version from HomeHealth is the OLD version as shown in the picture and NOT the curved handle version
Only test that tells you 6 days before your missed period
Easy to read results - two lines means pregnant and one line means not pregnant
Results in 3 minutes - Unsurpassed accuracy
2 Packs of 2 Tests