2 Pound soil moist ureTrap Polymers Soil Vigor Tm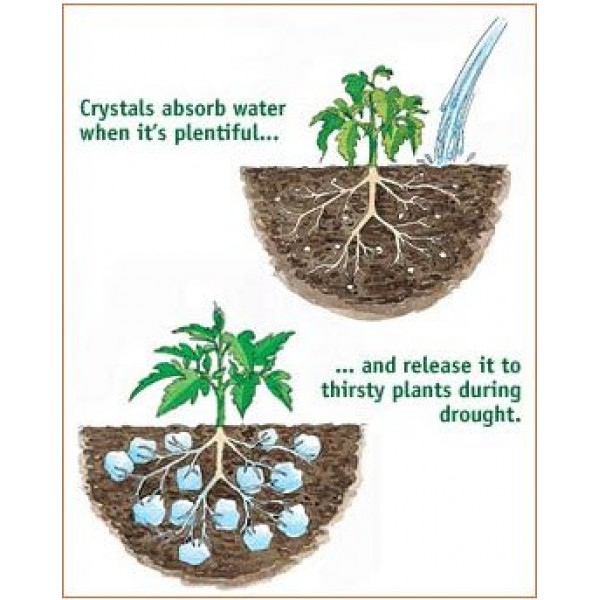 SOIL VIGOR is made of polymer for water keep Hydro Moisture Terra wet for all plants, trees, shrubs, vegetable and flower gardens, and lawns of all sizes.
Soil Vigor is long lasting and reusable for up to 7 years.
Environmentally safe. Non-toxic. Biodegradable.
Soil Vigor Reduces watering frequency by up to 50%.Reduces soil compaction and increases aeration.
Stores water and nutrients in the root zone, Maximize time intervals between irrigation cycles.