18w MAX A21 SKB18EAWW - Pack of 4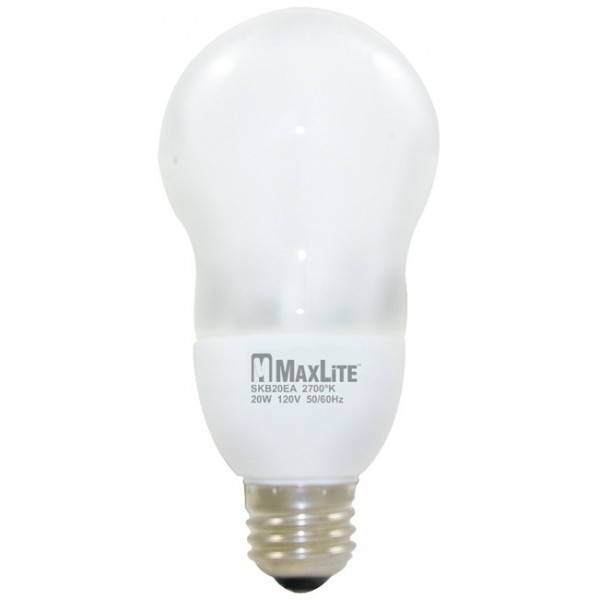 This is a versatile compact fluorescent suitable for use in residential or commercial settings. It has a conventional light bulb appearance, being the same size as an incandescent A21 shape bulb. It is rated to last for 8,000 hours (most incandescent bulbs last about 1,000 hours).
Note: This lamp replaces 1100.927 with improved Efficacy specifications
Light Output: 1,100 lumens ( 75 watt incandescent equivalent)
Electrical Specifications: 120 volts, 60 Hz, 18 watts
Dimensions: 2.6 inch diameter, 5.1 inch length
Color Temperature: 2,700 degrees Kelvin
Rated Life: 8,000 hours
Certifications: UL
Manufacturer Warranty: Two Year
Note: This bulb may have reduced rated life in enclosed fixtures or emergency exit lights, and is not suitable in outdoor locations where it would be exposed to the elements, or in conjunction with dimmers, photocells, or electronic timers. This lamp contains mercury. Please recycle at the end of its life.
Item No EFI-1100.9271