10 Fat Quarters - 1930s -1950s Reproduction Feed Sack Small Scal...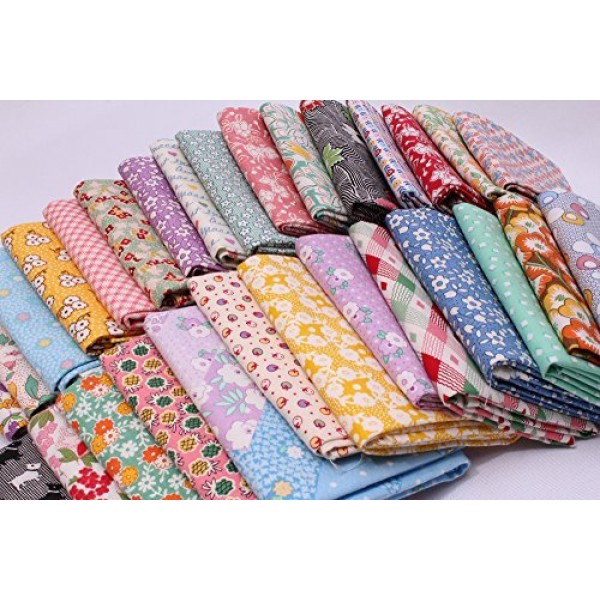 10 Fat Quarters - 1930's -1950's Reproduction Feed Sack Small Scale Floral Depression Era Vintage-Look Flowers Storybook Whimsical Nostalgia Prints Field's Fabrics Assorted Fat Quarter Bundle M229.02
Designed for Henry Glass & Co. this vintage inspired cotton print fabric is perfect for quilting apparel and home decor accents.
44'' wide. Fabric is sold by the yard and cut to order. For example, order of 1 yard (Qty=1) is 44'' x 36''. Order of 3 yards (Qty=3) is 44'' x 108''.