Yard Butler IHHRP-4 Rust Proof Hose Hanger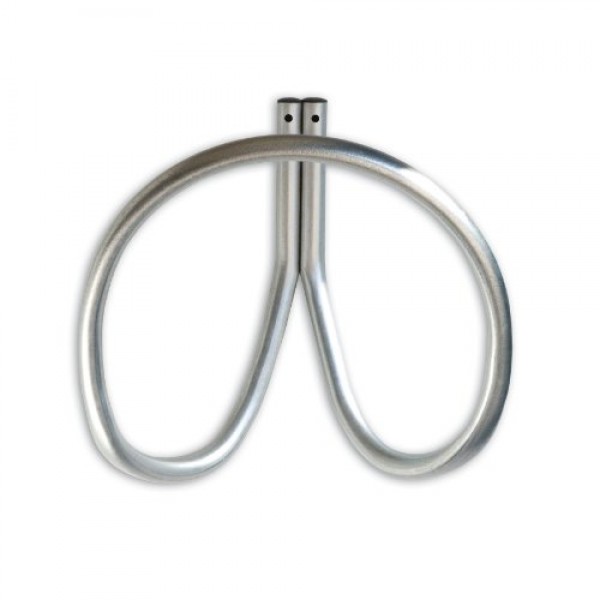 Yard Butler Rust Proof Galvanized Garden Hose Hanger for Kink-Free, Sag Free Coiled Outdoor Hose Storage - IHHRP-4
Thanks to Yard Butler you can maintain a beautiful and rust free garden area with the Rust Proof Hose Hanger. The heavy duty galvanized steel garden hose hanger will keep up to 100 feet of hose coiled neatly and off the ground, which extends the lifespan of your hose, and prevents unsightly crimps or sagging. Whether you live in a coastal environment and need a rust proof home for a marine hose, or you just need a simple, sleek, and sturdy garden hose hanger, this product will do wonders for your yard or patio.
ORGANIZE YOUR LAWN AND GARDEN with Yard Butler's marine grade hose hanger, perfect for tucking away up to a 100 ft coiled hose, empty or filled.
PROTECT YOUR HOSE and prevent garden hose crimps, kinks, or cracks with this galvanized steel and heavy duty rust resistant yard hose hanger.
MULTIPURPOSE YARD HANGER OR WORKSHOP HANGER also works for electrical wires, air hoses, or any other coiled materials that you may need to keep tidy.
PERFECT FOR MARINE AND COASTAL ENVIRONMENTS, Yard Butler's wall mount hose hanger won't rust in wet conditions like many other hose hangers on the market.
YARD BUTLER'S LIFETIME WARRANTY guarantees all Yard Butler tools for life against any defects in manufacturing or materials.