Vari-Crafts 1 qt. Mixed Seed Bird Feeder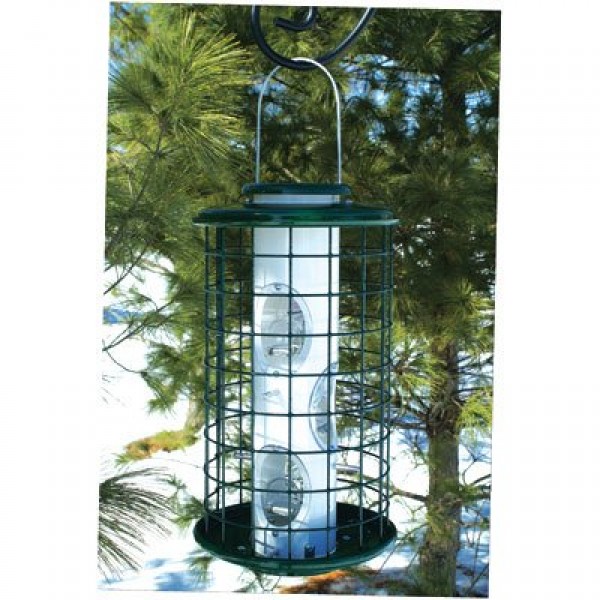 Get those colorful birds in your yard!
Heavy-duty, squirrel-resistant feeder with EZ Clean pop out base. Large capacity! Holds 18 lbs. of seed. No tools required. Made in USA.
* 8" Feeder: 8"L x 9"W x 18"H; 5 lbs.
* 11" Feeder: 11"L x 9"W x 18"H; 5 lbs.
* 15" Feeder: 15" L x 15" X 26" H; 7.5 lbs.
Stainless steel, aluminum, vinyl tube, lexan seed ports.
Fur-strator has 8 inch diameter cage to keep squirrels out.
Holds 4.5 pounds mixed or sunflower seeds.
Lifetime warranty against squirrel damage.
Hang or pole mount.