Virgin Seed Supply Babys Breath 2050 Count Flower Seed Pack Organ...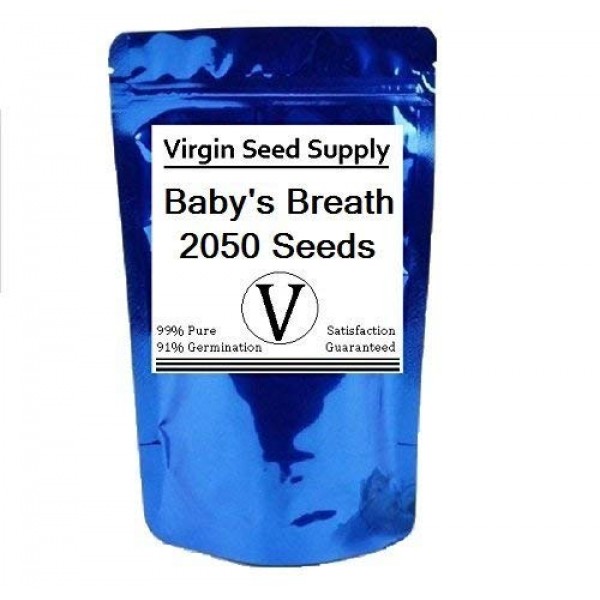 Virgin Seed Supply Baby's Breath 2050 Count Flower Seed Pack Organic Non-GMO Heirloom Variety
100% MADE IN THE USA Genuine Virgin Seed Supply 2050 Count Baby's Breath Seeds We Picked the Healthiest, Fastest Growing & Most Delicious NON-GMO Heirloom Varieties. All of our Virgin Seed Supply seed pack consist of seed harvested in the previous season and are 99.9% pure with 93-98% germination rates depending on variety. All Virgin Seed Supply Seeds were open-pollinated to preserve the plant's genetic variation! This ensures that your crop will be able to produce seeds of it's own! You will never have to buy seeds again for your children or future generations!
Virgin Seed Supply
2050 Baby's Breath Seeds
Organic Non-GMO Heirloom Variety
100% MADE IN THE USA