Seed Needs Medicinal Herb Seed Collection 5 Individual Packets F...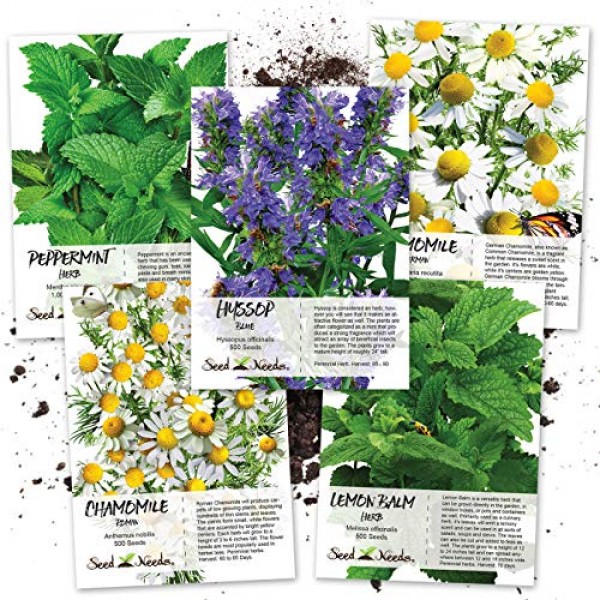 Seed Needs Medicinal Herb Seed Collection (5 Individual Packets) Fresh, Non-GMO, Untreated
Quality medicinal herb seeds packaged by Seed Needs. This packet measures 3.25" wide by 4.50" tall and come with a full colored illustration on the front side, as well as detailed sowing instructions on the reverse.
5 Individual packets filled with herbs commonly used in medicine.
Easily established in pots and containers, or directly in the garden. Can be started indoors before the final frost, or planted directly outdoors.
Best planted in zones from 3 to 9, but can be grown indoors in almost any zone.
All herb seeds sold by Seed Needs are Non-GMO based seed products and are intended for the current, and the following growing season. All seeds are produced from open pollinated plants, stored in a temperature controlled facility and constantly moved out due to popularity.