Bulk Package of 30,000 Seeds, Wildflower MixtureDazzling Blue 9...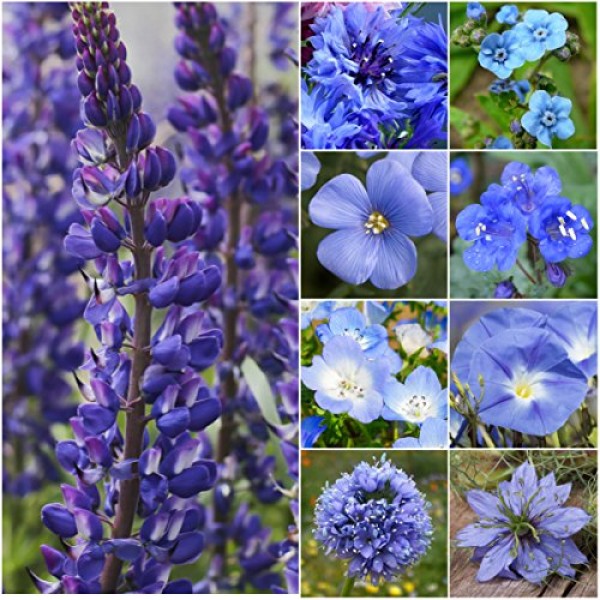 Bulk Package of 30,000 Seeds, Wildflower Mixture"Dazzling Blue" (99% Pure Seed - 9 Species) Seeds by Seed Needs
For many flower gardeners, blue is the preferred color of choice for flowers. Well, we've gone ahead and combined 9 of the most striking blue flowers into one mixture. As far as we know, this is the only color-themed mix of its kind! Suitable for all regions of North America.
Quality Wildflower seeds packaged by Seed Needs. This packet measures 4.625" wide by 6.375" tall and come with a full colored illustration on the front side, as well as detailed sowing instructions on the reverse.
This wildflower mixture contains 9 species of dazzling blue flowers. It contains no fillers and is 99% pure seed.
These flowers prefer an area of full sunlight to very little shade.
Contains the following flower species: Blue Flax, Lupine, Baby Blue Eyes, Cornflower, Columbine, Chinese Forget Me Not, Globe Gilia, California Bluebells
All Wildflower seeds sold by Seed Needs are Non-GMO based seed products and are intended for the current, and the following growing season. All seeds are produced from open pollinated plants, stored in a temperature controlled facility and constantly moved out due to popularity.