SE WP28 28-Piece Wood Burning Tip Set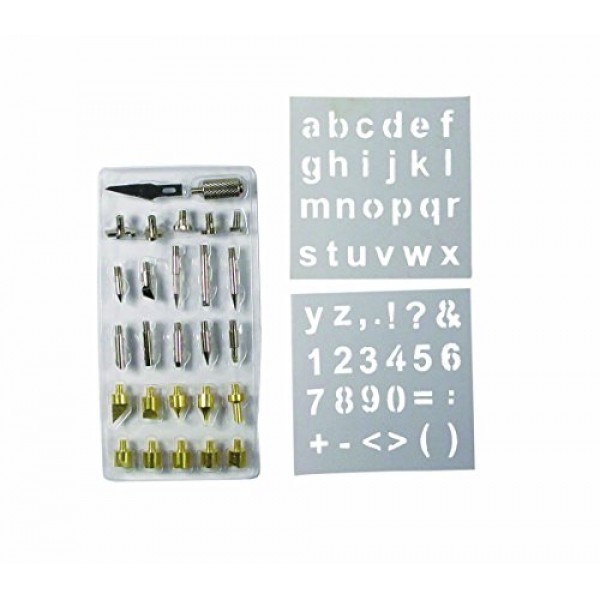 SE WP28 28-Piece Wood Burning Tip Set
Hot carving is more artistic than using a router, and much less work than carving with chisels: wood burning is back. Expand your skills with your woodturning pen by adding a set of nibs for the pen that include a hot plastic and foam cutter, (10) soldering tips, (15) varied wood burning nibs in assorted shapes and points, and both number and alphabet stencils. Wood burning pen not included. Only tips are included.
SE is committed to providing the customer with the best source for value possible on the market. You will enjoy the quality, function and usefulness of our SE WP28 28-Piece Wood Burning Tip Set.
IPR Rights Notice:
Important: items. Genuine SE products come with the SE logo on the packaging.
SE is a registered trademark protected by US Trademark Law.
(10) Soldering tips
(15) Varied wood burning tips in assorted shapes and points
(1) Hot plastic and foam cutting knife with metal collet
(2) Stencils that include letters, numbers and basic symbols
For wood burning and carving