Schneider Labs Phthalates/BPA 1PK Test Kit 5 Business Days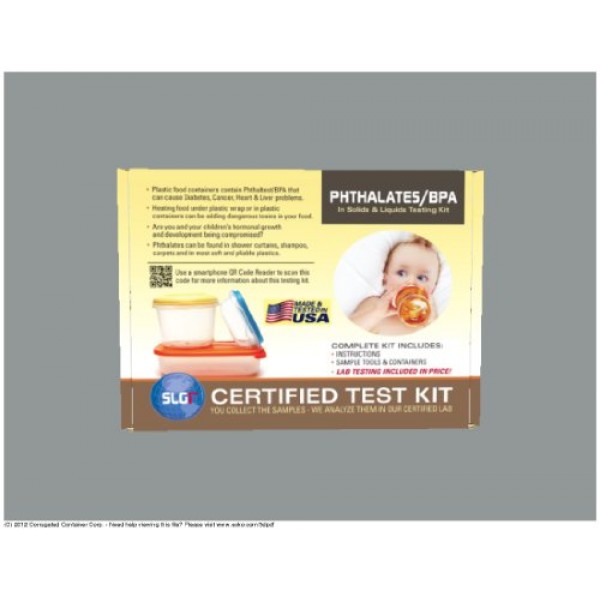 This SLGI Certified Test Kit will check for the amount of Phthalates / Bisphenol (BPA) in your plastic containers or other solid materials. All tests are run by approved methods. Professional, accurate and certified analytical reports sent within 5 business days of receipt of kit.
Protect yourself and your family from Cancer causing toxins and other health risks associated with everyday use items.
Reheating foods and liquids in plastic containers or under plastic wrap can deposit dangerous toxins on everything it touches.
Check for the amount of Phthalates/Bisphenol A in your plastic containers and other solid material to ensure that they are below the regulatory limit.
This SLGI Certified Test Kit come with all of the sampling materials necessary for proper collection procedures and instructions on how to use them.
Kit price covers sampling material, lab analysis, and sample shipping. There are NO hidden fees!