Red Led Light Therapy Device - TENDLITE Advanced Pain Relief FDA ...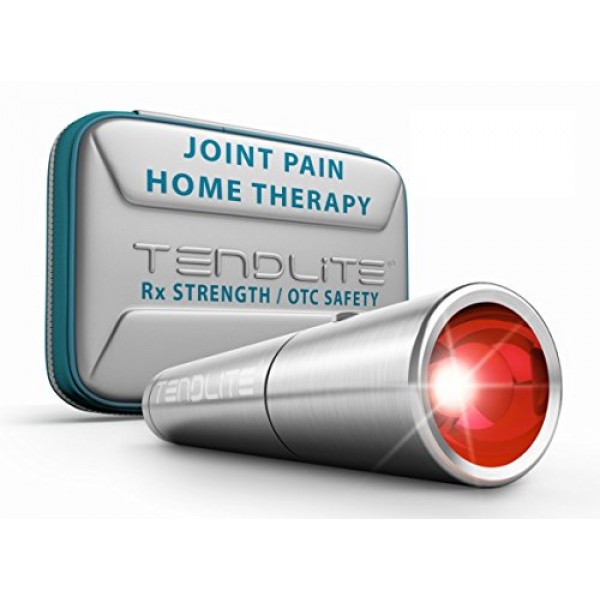 TENDLITE Advanced Pain Relief FDA Cleared - Red Led Light Therapy Device - Joint & Muscle Reliever MEDICAL GRADE
THE SECRET TO YOUR PAIN FREE LIVING
Get back to your Prime in No Time! Easing painful joints and muscles allows you to work on being your best active self

Join the thousands of clients in over 65 countries, who enjoy the incredible benefits of the Noninvasive TENDLITE Red Light Therapy!
BENEFITS:
• New Medical Grade Power in Red Light Therapy - For
Home Use
, Self-administered and without a prescription
• Painless, Easy & Safe
• Fast Sessions: Just shine the Light for 1 minute directly at the Joint or Muscle
• Noninvasive and Nonaddictive
• Safe for You and Your Pet

Red Light Therapy's TRIPLE ACTION:


1. Pain relieving Action:
Red Light Therapy has shown strong pain relieving effect:
• Reduces Aches & Pains
• Promotes Muscle Relaxation
2. CIRCULATORY Action of Red Light Therapy:
• Red Light is known to temporarily Increase local Blood Circulation
• Reduces Stiffness
3. Red Light therapy Supports Healthy Joint Function.
TRY US 60 DAYS RISK FREE!
• While Most People Love the Tendlite, No Medical Therapy Works for Everybody or Every Condition, Which is Why we Protect our Customers with an Extended 60 day Refund Period Versus the Normal 30 day Refund Period
• Not Completely Satisfied? Return within 60 days for a Full Refund of the Purchase Price!
• FDA Cleared K-100213
• 1-Year Warranty
• Assembled in USA from imported parts

Click the "Add to Cart" button at the top right of your screen now and experience your Pain Free living!
●●● LABOR DAY WEEKEND SALE ●●● TENDLITE DIRECT THERAPY ● THE EVOLUTION OF PAIN MEDICINE ● The World's #1 Red Light Therapy | MEDICAL GRADE Strength & Relief | FDA cleared LED Light Therapy Device - for your Joint Pain Relief.
THE SECRET TO YOUR PAIN FREE LIVING ● Localized Red Light Therapy Supports Healthy Joints - HEALTHY, PAIN FREE JOINTS ALLOW YOU TO FOCUS ON ACTIVITIES THAT HELP WITH STRENGTH, FLEXIBILITY & MOBILITY - Tendlite has a powerful and safe LED at the Therapeutic Wavelength of 660 nm. Direct Red Light for Easy, Fast, Safe & Painless Therapy: Just shine the Light for 1 minute Directly at the Joint or Muscle.
DOCTOR-RECOMMENDED & USED BY HEALTH PROFESSIONALS ● TENDLITE utilizes state of the art technology used on Pro Athletes by today's leading Doctors, Physical Therapists and Trainers. Now you can successfully apply to ease painful joints and muscles at home for a fraction of the cost. PROFESSIONAL QUALITY RIGHT AT YOUR HOME.
TAKE CONTROL OF YOUR ACHES AND PAINS WITH SCIENCE BASED RED LIGHT THERAPY ● Drug-Free | Not Addictive | No Drug Side-effects | RED LIGHT THERAPY IS USED TO SUPPORT RECOVERY BY EASING ACHES AND PAINS.
ASSEMBLED IN THE USA UNDER RENOWNED CALTECH ENGINEER SUPERVISION TO LAST AND PERFORM ● 5-YEAR Warranty on the High-Tech Therapeutic LED Bulb + 1 Year Full Warranty on the whole Device. Top Quality Stainless-steel Construction. Not Available in Stores - Order Here!