Rare Genes from History DNA Test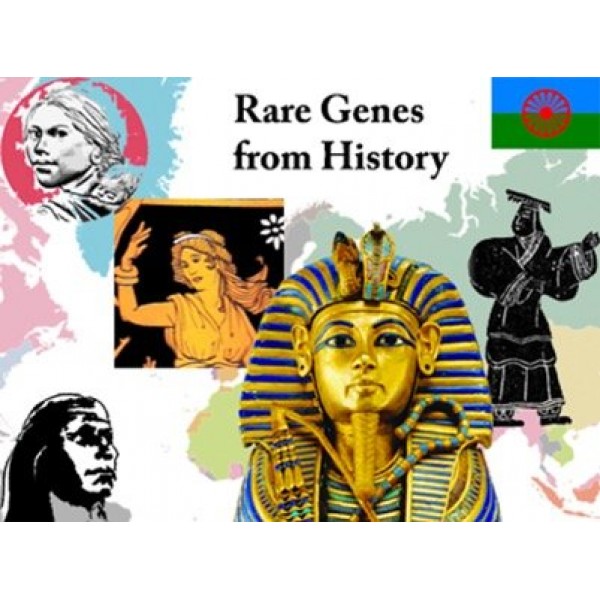 Rare Genes from History DNA Test
26 of DNA Consultants' new markers are rare, but that's what makes them interesting. Coming from all sections of human diversity-African, Indian, Asian and Native American-they are like the tiny gold filaments in a huge, outspread multi-colored tapestry. These rare but robust signals of deep history can act as unique touchstones for the surprising stories of individuals.. --What ethnic groups you have the most affinity with -- Not everyone is going to have one, but here is the lineup: Helen Scythian Kilimanjaro Thuya Akhenaten King Tut Egyptian Cochise First Peoples Lake Baikal Amerind Khoisan Kongo Sinti Dream Time Sundaland Empire Shaman Rain Goddess Zagros Europa Mongol Circassian Denisovan Yellow Emperor Mozambican IMPORTANT: Anyone (male or female) can take this test Once completed you get by email:

Rare Genes from History Report and links to what they mean for you

- Custom genetic history report prepared by our researchers with focus on your rare genes from history and unique DNA profile

Open-ended customer service to answer all your questions about your results, M-F 10am-6pm Mountain Time. Upgrades and followup tests available without retesting or re-sampling costs once your initial results are in. Plus free subscription to Rare Genes from History Forum on DNA Communities where you can discuss your results with others.
• This test examines your DNA for rare genetic markers from history
• Autosomal DNA test is non-sex-linked so anyone can take this test
• Do you have the King Tut gene. . . the Cochise gene. . . the Helen gene?
• Custom, premium DNA ancestry report showing your results, see description for details
• Ideal for exploring your genetic roots to 26 different rare genes from history