ProKold Small Neck Equine Ice Wrap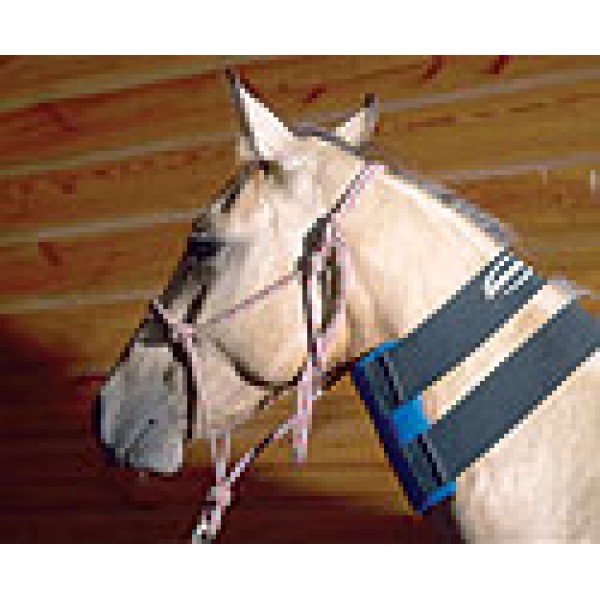 SMALL NECK WRAP:
Inserts - 2
Overall - 10" x 12"
2 Pockets - 4 1/2" x 12"
Straps - 2 - 3" x 18"
Neck Soreness / Stiffness Injection Site - Fluids Application
Major Features:
Allows ice treatment - without exposing hoof to water. Encapsulated, refreezable water solution eliminates cracked hooves and fungus infections resulting from prolonged water contact; also reduces stall and stable cleanup normally resulting from use of ice or water.
Multiple uses - simple design fits any leg position.
Convenient - Unit construction with straps attached makes installation simple and reduces labor requirements usually involved with ice or cold water therapy.
Affordable - Wraps can be purchased individually.
Durable - Nylon casing and industrial grade polymers ensure long life with repeated usage - wrap can be hosed off or washed and air dried.
Provides mobility - Panel design allows horse to be mobile while receiving ice treatment. Ice treatment can be administered for up to 2 hours without personnel standing by.
Delivers Uniform Cold - Ice Pillows stay in place while thawing instead of slipping to bottom of the wrap as crushed ice does.
Inserts can be removed and frozen separately.
Item No DK-111