ProKold Shoulder Ice Wrap with Rotator Cuff Coverage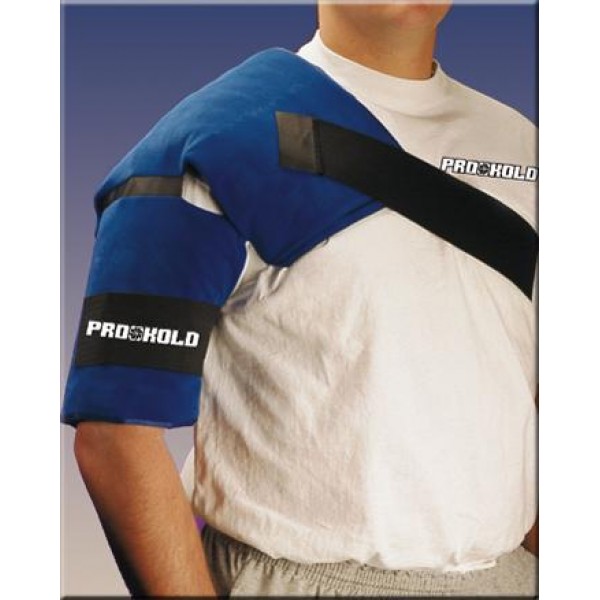 The Pro-Kold Shoulder Wrap with Rotator Cuff Coverage covers the shoulder girdle and extends down toward the elbow, and it also includes an extension for the rotator cuff.
It features Ice Mat pillows (purified water with food-grade freezing agents) sewn into the wrap using sturdy, hook-engageable nylon fabric with an anti-microbial finish to safely control bacterial growth on the wrap.
The Ice Mat pillows are not unlike those sheets of air bubbles used to ship breakables. The beauty of this system is that the pillows are hard and cold but the sheets remain flexible and capable to conforming to any configuration. The Ice Mats are sewn into variously shaped nylon micro-mesh casings with contact closures. The micro-mesh provides comfortable cold transfer, while the contact closures provide good compression for the treatment area. These materials are reusable and hand-washable.
The Pro-Kold Shoulder comes in a universal size.
Several studies have shown that Pro-Kold products get the appropriate cold (just above freezing) to the treatment site, with no fear of frostbite or cold shock.
Order online direct by clicking "add to cart!"
Covers the shoulder girdle and extends down toward the elbow
Extension for the Rotator Cuff
Ice pillows for long term, safe cold therapy
Relieves pain and swelling the natural way
No frost bite or skin burn
Anti-microbial finish
Item No MP-020