ProKold Hock Equine Leg Ice Wrap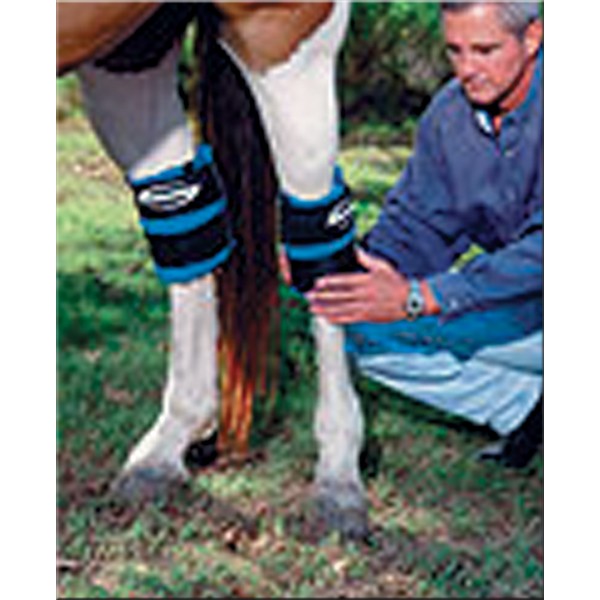 2 Ices Soft Tissue in Front and Point of Hock Lower Stifle
- Gaskin New Slip Proof Material
- Major Features:allows ice treatment without exposing hoof to water.
- Multiple uses: simple design fits any leg position.
- Convenient: nnit construction with straps attached makes installation simple and reduces labor requirements usually involved with ice or cold water therapy.
- Durable: nylon casing and industrial grade polymers ensure long life with repeated usage; wrap can be hosed off or washed and air dried.
- Provides mobility: panel design allows horse to be mobile while receiving ice treatment.
- Ice treatment can be administered for up to 2 hours without personnel standing by.
- Delivers Uniform Cold: Ice Pillows stay in place while thawing instead of slipping to bottom of the wrap as crushed ice does.
- Inserts can be removed and frozen separately
Item No DK-105