ProKold Elite Kold Foot/Ankle Wrap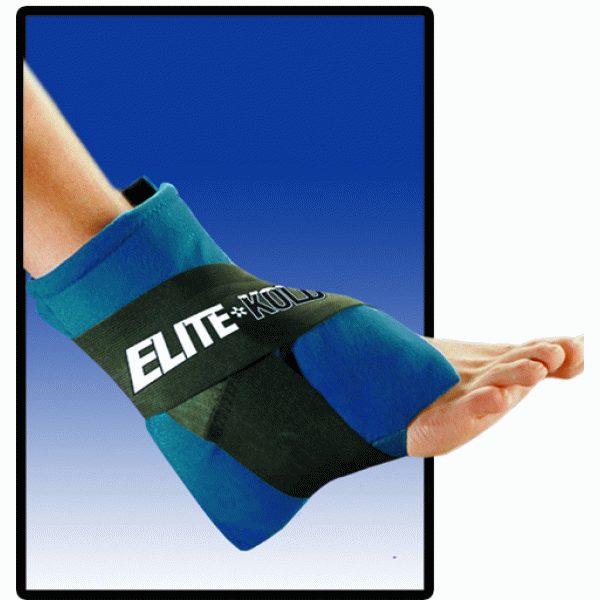 Don't risk freezing your foot or ankle with a simple bag of ice or settle for a mediocre ice pack.
The Ankle & Foot Ice Wrap by Elite*Kold is specially made to safely treat ankle pain at its worst. You can expect up to 2 hours of cold treatment for your sharp ankle pain without worry of a temperature that is too cold for comfort and safety.
Inside the velvet loop fabric there are two layers of ice pillows containing non-toxic purified water, which remain flexible even when frozen to provide a great fit around your ankle and foot and create a proper application for the injury site.
Your ankle pain and swelling will be relieved quickly and effectively with the ankle and foot ice wrap, which provides cold therapy for all manner of injury, including bruises, sprains, bumps, and strains. The wrap-ins durable and hand washable, and it can be frozen and reused again and again without losing any effectiveness in treating you ankle pain. Best of all, as it delivers safe, comfortable compression to your injury, the wrap remains dry so you don't have any sweat from the compress running down your foot and ankle. It is also made to fit all sizes.
Icing made easy
Stays cold up to 24 hours in insulated bag
Universal fit - left or right
Item No DK-55